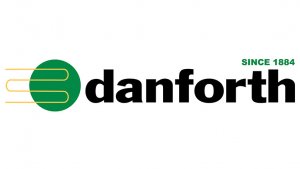 Hundreds of contractors from across the U.S. and Canada traveled to Buffalo for the Fabrication Conference (May 9 – 11, 2018). The conference, which focused on cutting-edge fabrication applications, included tours of three John W. Danforth Company fabrication facilities. "Hosting this national conference was an honor for us," said Robert Beck, Danforth president and a member of the MCAA board of directors. "At Danforth, we have always aimed to stay at the leading edge of our industry, so we were excited to showcase our workforce and the work that we do."
In addition to the facility tours at Danforth, members attending the conference discussed industry trends and best practices, met with product and service exhibitors, and networked with fellow contractors and suppliers.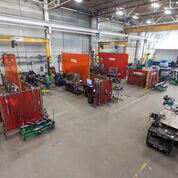 "MCAA's members were excited to see Danforth's highly regarded facilities and observe what's made them a company to emulate," said Cynthia Buffington, MCAA senior executive director. "This was the largest turnout in the program's 17-year history, no doubt thanks to the Danforth team and the company's world-class fabrication facilities."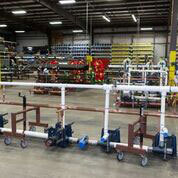 Beck credits his team at Danforth, led by Mike Bement, Danforth's director of shop operations, for working with MCAA representatives to plan an event that was insightful and educational for the participants, as well as enjoyable.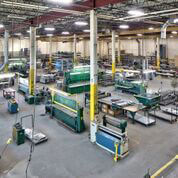 "People and companies made the choice to step away from the office or the field for a few days to come to Western New York. This was a chance for MCAA members to catch up with one another," Bement said. "We looked forward to hosting our colleagues from across the country and Canada and giving them a great impression of Buffalo."