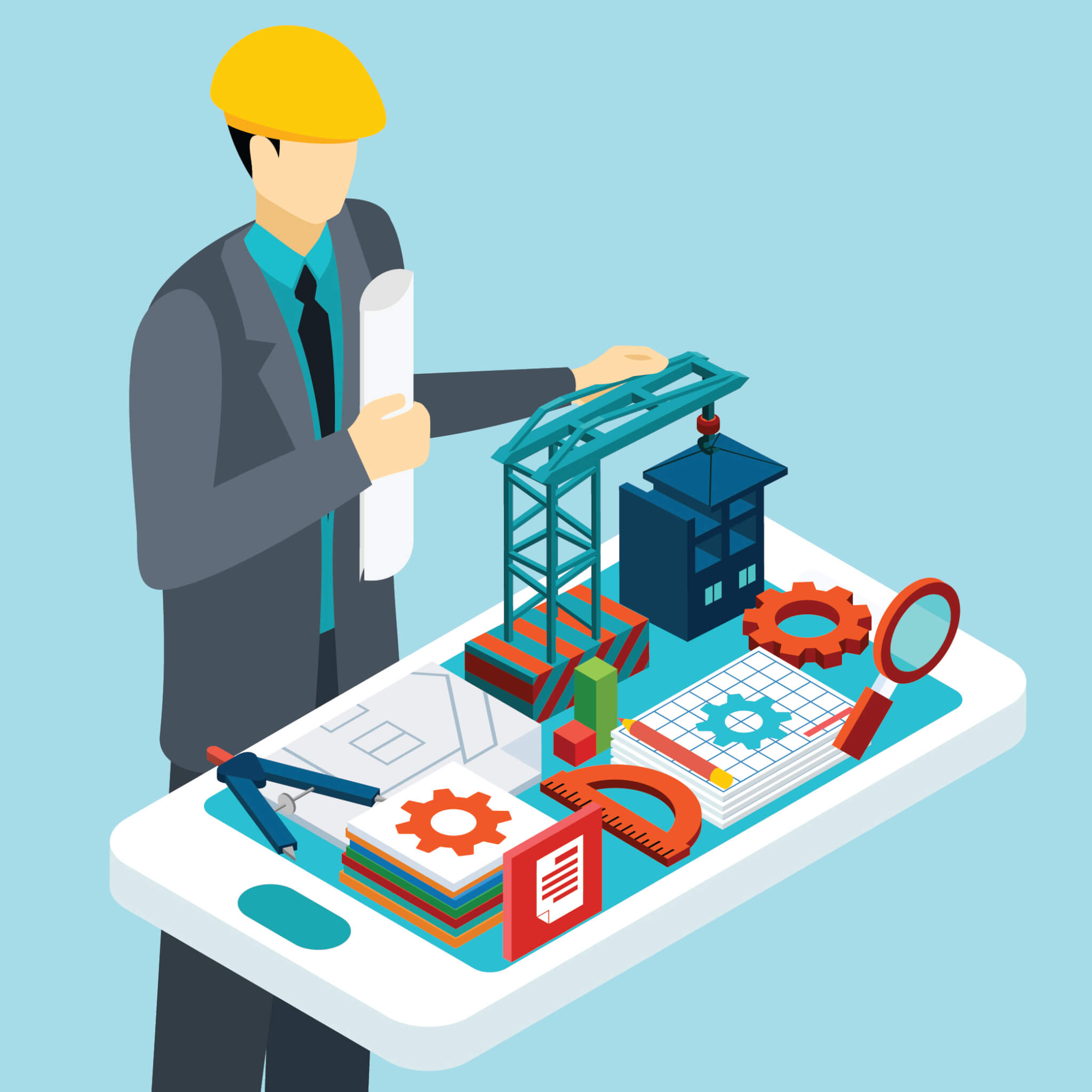 Written by: Jonathan Marsh, CTO/Division Manager Virtual Design and Construction, William T. Spaeder Company
---
In my role as a Construction Technologist, I am often accused of hacking.   As a result I have a great desire to better communicate what it means to "hack", since there is a negative connotation tied to cybersecurity or even attacking with blunt force. Not that I don't hack things—I do—but there is something outside of hacking that I consider artful use. If we're talking about the Construction Technologist (Con Tech) we need to talk about the idea of hacking, but I think we need to separate what we are being forced to hack or modify and what we simply enhance, develop, or see potential in. The things we are enhancing or developing are really more about artful use.
Artful use is seeing the greater range of usefulness in an existing tool. For example, when watching s­omeone use a paintbrush, artful use is understanding that that brush can be used to paint the wall or paint the Sistine Chapel.  To paint the Sistine Chapel, you'll likely have to hack the brush.  Modifying it to your purpose by breaking it down, build it into other brushes with varying bristle lengths, and identify artists capable of seeing what to paint. I think that a big part of what it is to be a Con Tech is looking at someone painting a wall and seeing that potential artful use.
I see hacking as being a little different, and it may or may not include artful use. Hacking is making what you have work and it is definitely a big part of being an effective Con Tech.  I think we are always looking for the missing tools in construction.  By 'missing tools' I mean the specialized tools that are needed by the mechanical trades but do not exist or are not present on the jobsite. An easy way to find a missing tool is to look for something that's not being used conventionally.
For example, if someone is using the screwdriver to pound a nail, the missing tool might look like a hammer, or nail gun, or adhesives. The point being that the screwdriver is a workaround, but not an artful use. We are not looking for a better potential use of a screwdriver. We are looking for an altogether missing tool.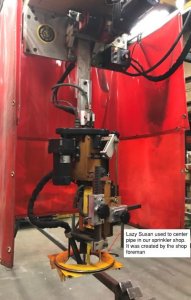 These missing tools and artful uses are often easy to see on a job site or in the Fab shop. That's why I think Con Techs should spend a considerable amount of time observing or possibly working with the craftsmen in the field looking for missing tools, materials, methods and potential artful use. Every time I step on a job site I look at what craftsmen do with their tools with an eye to unconventional uses. Some of the best ideas have grown out of watching people use their tools in some absurd way. That can communicate louder than words what is really needed.
Physically being on the jobsite is also important in finding the right people to work with. As we introduce new tools and technologies, we need to identify people that are likely to be able to use the tools and share our vision. Like the artist in the example above, the tool really is nothing without a hand to direct it and a vision to follow. When you're on the jobsite look for those people that are using their tools in innovative ways, the people that are good at adaptation. They are surprisingly easy to find on most jobsites but are not always the foreman. Finding those people is vital because ultimately, they will become your developers and advocates. They also are the people that are going to tell you when it's a fail. Pick people that can see what you are shooting for and that you respect enough to believe when they tell you it's not working.
I really hope as the Con Tech takes on a more conventional role in the industry we can better define and communicate to the teams we work with what we are doing, and how they can take part. In that vein, what are areas where you see the biggest disconnect when communicating what you do to the rest of your teams? And are there simple terms or ideas that would help us clean up some of the muddy thinking about what we do?
Related Articles