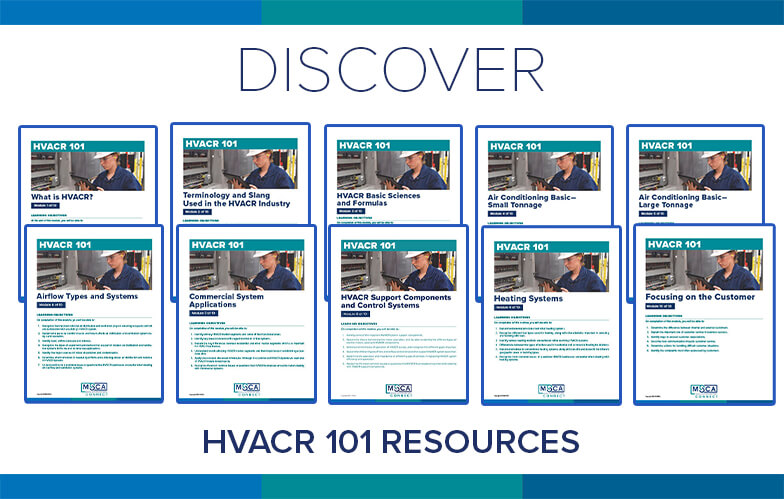 Each week, MCAA will highlight one or more of the educational resources that are free to MCAA members as a benefit of membership. This week, we focus on MSCA's HVACR 101 Workbooks. The series of 10 workbooks familiarize new staff with the industry equipment, processes and terminology they're likely to encounter to help them succeed in their jobs.
The workbooks are available in WebBook format to maximize the learning experience. Each one includes a training video, relevant course material and a quiz. The workbooks are also available as PDF downloads that do not include the videos.
Access the full list, including detailed descriptions of what is included in each, in the Resource Center.
Have Questions or Need Personal Assistance?
Contact MSCA's Barb Dolim.
Related Articles