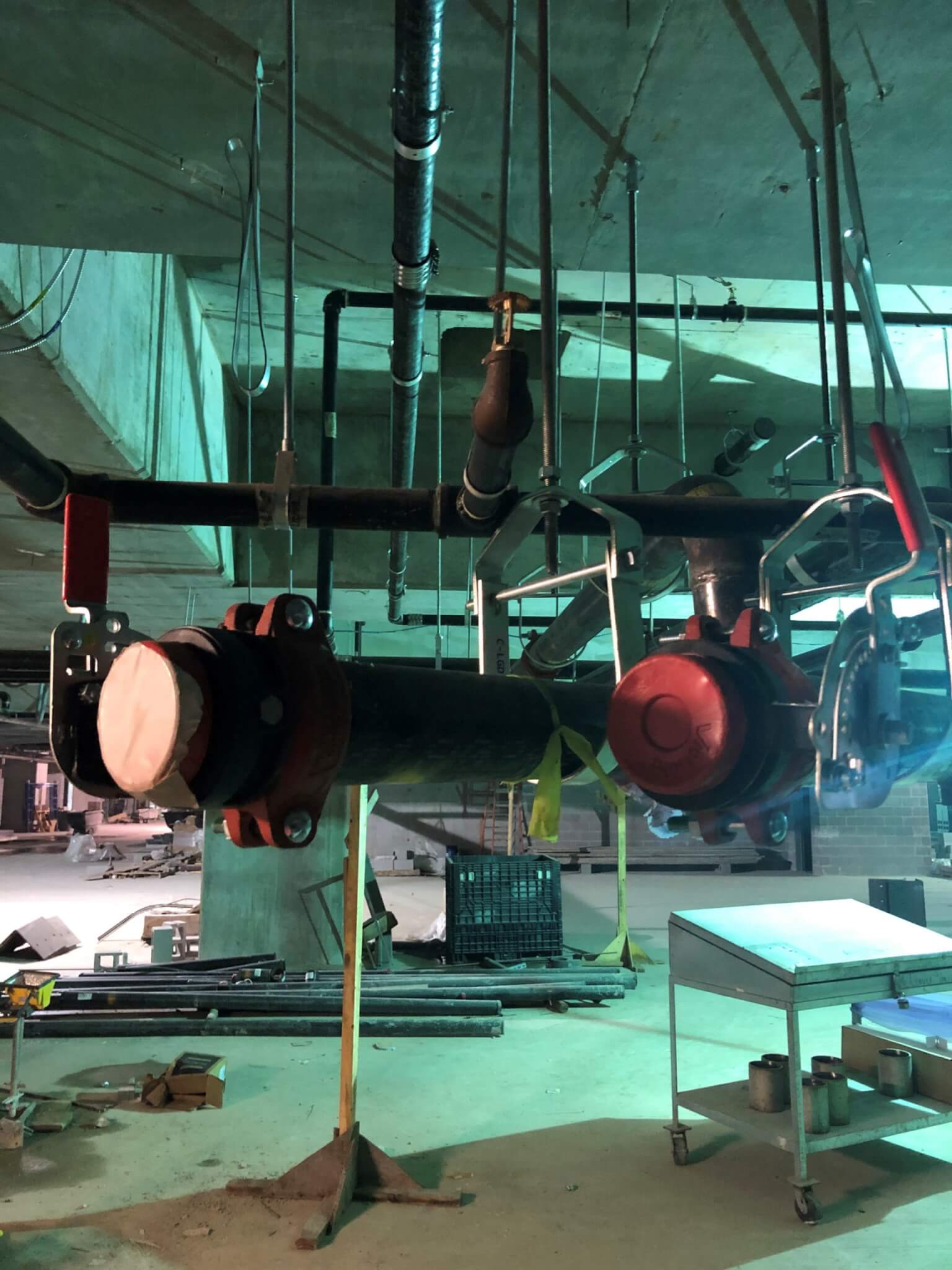 Way Engineering, Ltd. partnered with Victaulic to provide the HVAC mechanical work for a new Houston, TX, highrise, saving the contractor money and time throughout the complex project. Thanks in part to Way Engineering and Victaulic, the 1.14-million-square-foot Texas Tower successfully achieved LEED® Platinum status, WiredScore Platinum Certification (for digital infrastructure), and WELL™ Building Standard certification. Victaulic is a major sponsor of MCAA22. 
In 2018, Hines, a privately owned global real estate investment, development, and management firm, began planning  construction of a 47-floor office building in downtown Houston to house their global headquarters. The location (the former site of the Houston Chronicle newspaper) sits at the confluence of the city's Central Business District, Theatre District, and Historic District. Construction took place throughout 2020 and 2021, with COVID-19 pandemic restrictions in place. 
Reliable Partners
Way Engineering already had a long history of working with Victaulic. "Victaulic partners with you in a way that's more than a vendor selling a catalog number," said Derrick Williams,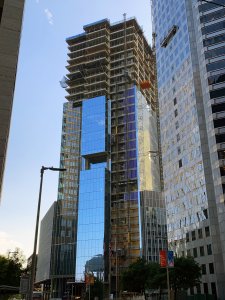 executive vice president of operations at Way Engineering. "They partner with you to make the job a success and take an interest in the project, not just an interest in the sale of a product." 
Way Engineering and Victaulic started preparation right away, working together on engineering, planning, and scheduling. The timing of this collaboration was fortunate, because it meant the bill of materials was finalized before the industry was affected by pandemic-driven supply chain challenges. 
"Victaulic was active in bringing options to the table; not just waiting to receive the order," said Williams. "Because we used building information modeling [BIM], we knew early on what would be needed for the job. Victaulic took the initiative to review the advanced bill of material and coordinated scheduled, bagged-and-tagged deliveries. This meant when we required material, it only took two to three days to have it onsite, not four to eight weeks. This made a big difference because you need the flow of a job to never stop; you're always pushing to meet the schedules set by the general contractor." 
Anticipating Challenges Together
The chilled water system for Texas Tower includes four chillers, four cooling towers, 12 pumps, two heat exchangers, fans, filtration systems, duct systems, piping up to a 20" diameter throughout the building to serve the air handling units (AHUs), and risers from the basement to the cooling towers. On the risers, all branches were isolated with Series 761 Vic-300™ MasterSeal™ Butterfly Valves. Then, Series 732 Wye Type Strainers and TA Series 789 Grooved End Manual Balancing Valves accompanied the AHUs to optimize energy efficiency throughout the tower and for ease of installation. 
Having enough pressure is critically important for highrise buildings like Texas Tower. Victaulic's off-the-shelf Series 761 Vic-300 MasterSeal Butterfly Valves eliminated the need for a specialty high-performance butterfly valve, saving costs and allowing more lead-time. "The planning process across the board, through all parties, was exemplary. Since the inception of the project, Victaulic took on a role as a specialized engineering resource in response to high-performance valve requirements," confirmed Stan Whitfill, Way Engineering's executive project manager. "They get involved in the BIM process, and they bring value-engineered options to the table. A lot of companies don't put in that time and risk until they have a purchase order in hand," added Williams.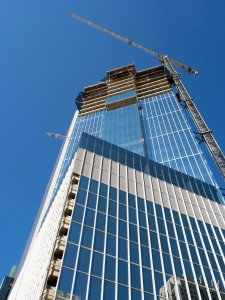 In addition to meeting Hines' high-performance butterfly valve requirement, Way Engineering eliminated flex connectors at the pumps, using three flexible couplings in a line instead. Mechanical connections also allowed Way Engineering to cost-effectively install a temporary loop on the 27th floor to hydro-test part of the system early and eventually connect the higher floors. 
"Being in the middle of downtown Houston is always a struggle for contractors for many reasons, including limited staging and storage areas," said Corbin Best, territory sales manager at Victaulic. "Aside from a reduction in specialized equipment needed onsite while utilizing mechanical connections, one of the biggest advantages seen at Texas Tower was the ease of mobility and installation when there was one service elevator that all trades had to share to access 47 stories." 
Because of the COVID-19 pandemic, there were limits on how many people were allowed in the building at one time. Way Engineering found that Victaulic products required fewer field connections, and the contractor could fabricate spool pieces offsite, cutting down labor onsite. 
Despite the obstacles, Way Engineering and Victaulic's collaboration upfront and consistent communication—with each other and with Hines—facilitated a successful project. 
For more information, visit www.victaulic.com. MCAA thanks Victaulic for being a major sponsor of MCAA22.