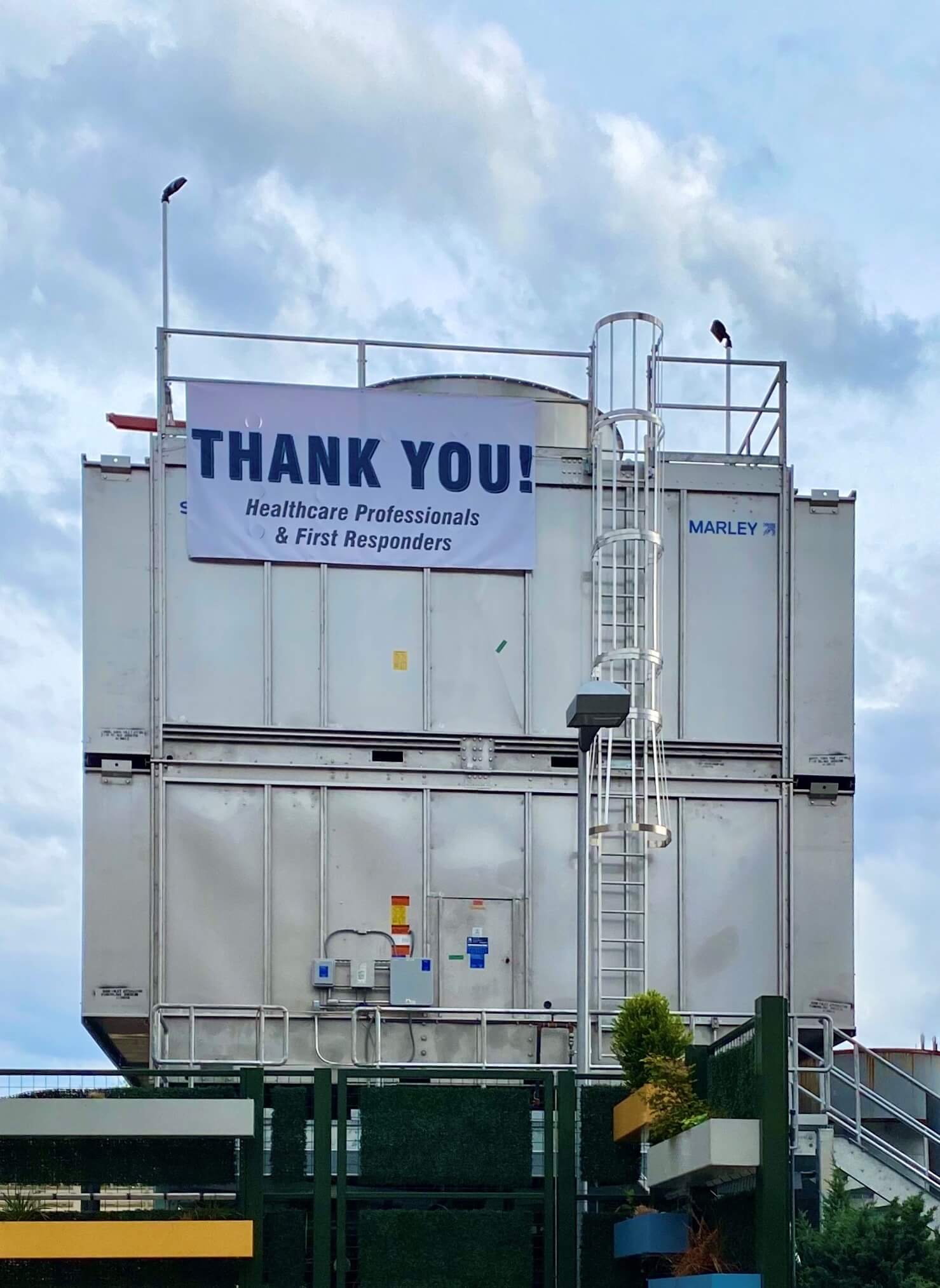 Installing Marley® Cooling Towers from SPX Cooling Technologies, Inc., Wayne Crouse, Inc. shaved several days off of the schedule for a challenging project at a large university medical center in Pennsylvania. Extensive advance planning and coordination with the hospital, contractors, and trades was key. 
The 500+-bed medical center's multiyear master plan required a central plant expansion and replacement of the cooling towers. This complex project included a number of demanding requirements:  
New towers must operate more quietly than existing systems to address neighborhood concerns.

(Read this SPX blog post on addressing noise issues: 

https://spxcooling.com/news/addressing-noise-issues/

)

 

Cooling systems must continue to operate throughout the replacement process.

 

Construction must avoid peak heat load seasons.

 

New towers must fit into the existing central plant space and tap into existing piping connections.

 

Access to the emergency department, directly adjacent to the construction site, could not be closed; there must be zero interruptions for ambulances.

 

The installation process had to navigate beneath an existing parking structure before being hoisted atop the plant.

 
Marley Cooling Towers were specified by consulting engineers BR+A and Barton Associates, Inc. to meet the hospital's requirements for quiet operation, reliability, and redundancy with capacity to allow for future expansion. The general contractor, Turner Construction, chose Pittsburgh-based mechanical contractor Wayne Crouse, Inc. for the challenging installation.
The general contractor's logistics partner, SourceBlue LLC, procured the cooling towers well ahead of the construction schedule. Wayne Crouse, Inc. staged the towers in a rigger's yard, which allowed product delivery to the construction site precisely when required and greatly reduced road closures that would impact access to the hospital's emergency department.  
The cooling tower replacement was accomplished in two phases. Phase one, replacing four Marley cooling towers in service since the 1980s, was completed in spring 2020, ahead of peak summer heat. Phase two, completed in spring 2021, replaced five newer cooling towers from another manufacturer that were noisy and showed early signs of corrosion and deterioration. Future central plant expansion phases will include chiller replacement. 
Wayne Crouse prefabricated piping and valving at their facility and successfully placed all phase-one towers (four cells/eight modules) in position within two days. Similarly, phase-two towers (five cells/ten modules) were placed within three days' time. 
"There was a good flow of information among the players, and the lessons learned in phase one helped us to beat expectations for phase two. Phase two went even more smoothly, and we reduced rigging from the five days planned to three days," according to Shawn Bell of Turner Construction.
For more information, visit www.spxcooling.com.