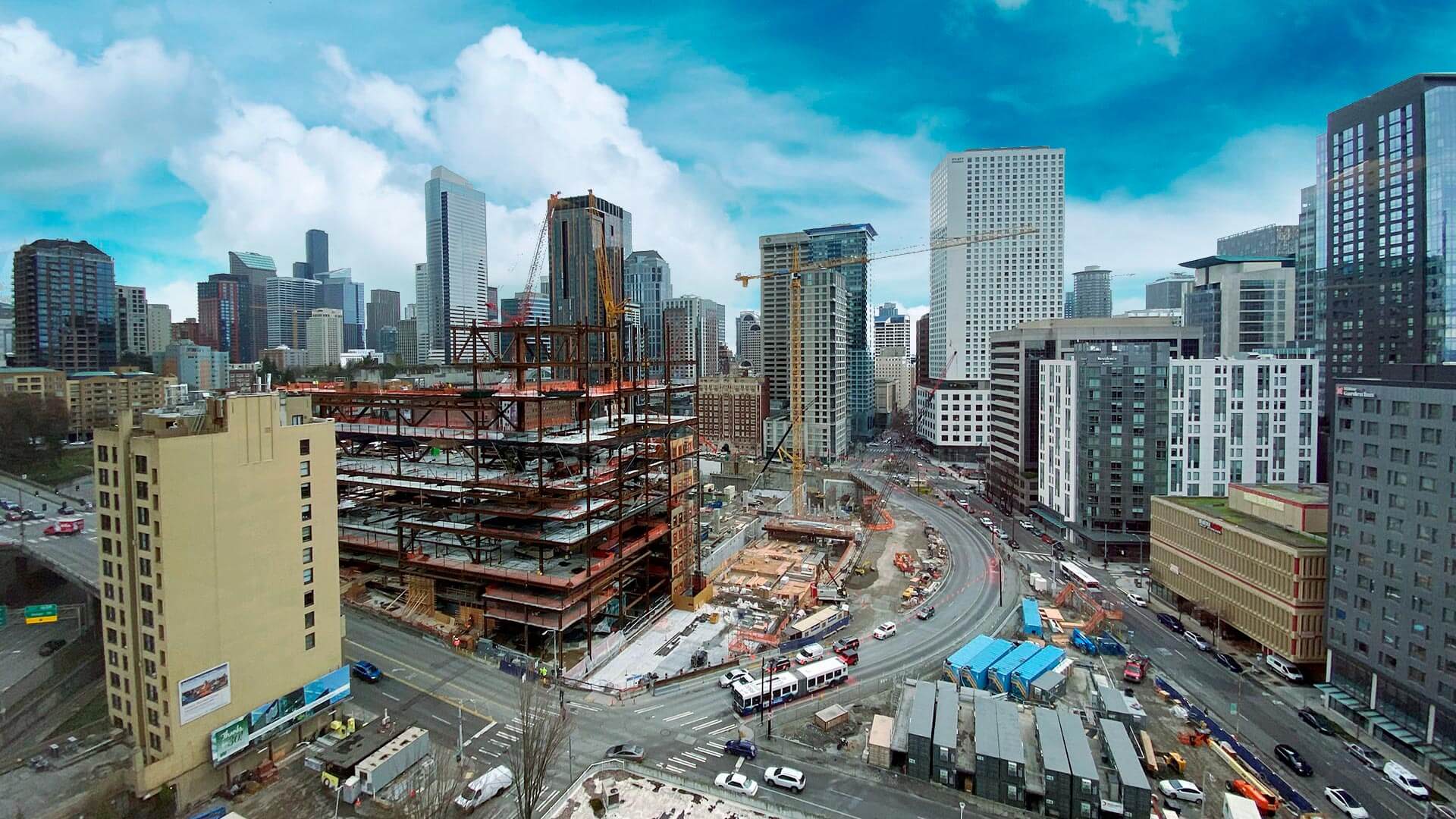 Founded in 1975, Auburn Mechanical of Auburn, WA, has decades of experience taking on large, complex projects, but internal processes—communication, documentation, record keeping, and information sharing—can pose the biggest challenges. Justin Pritchett, construction division manager at Auburn Mechanical, points out that the more manual steps involved in such processes, the higher the risk that those steps will not be completed. Procore's integrated, fully mobile digital construction management solution puts Auburn Mechanical's voluminous project information literally at the fingertips of craft labor in the field, streamlining processes and reducing the risk of lost, missing, or incomplete data. 
"The amount of information that we need in order to build our projects can be overwhelming at times," Pritchett said. With Procore's mobile solution, "you can have it all on a mobile platform that literally fits in your pocket. We definitely believe our adoption of technology is a competitive advantage for our organization." 
Enhancing Collaboration
For example, Auburn uses a daily construction report (DCR) to record details of a project's evolution. A cloud-based DCR produces a much more granular record than its manual paper predecessor. 
Pritchett explained, "Our previous process used Microsoft Office Suite to do our daily construction report—a Word file. We're a full mechanical firm, so we could have plumbing, sheet metal, refrigeration, and pipe-fitting forepersons on the jobsite, and all of them need to participate in the DCR. When it's a Word file, it's either this awkwardly shared document, or it's, 'Hey, I did my portion. Now, you all do your portions.' Everyone drags photos off their phones to a desktop and uses a snippet tool to cut the photo and place it in the DCR. That's a heavily manual process. The biggest risk is that it doesn't happen." 
Procore makes collaboration easier. "Everybody can simultaneously work in the DCR in real time, so when you take that quick photo to document progress and site conditions— that gets into the DCR very quickly and easily, and multiple forepersons can do that concurrently," Pritchett pointed out. 
Information at Hand
"Our firm's operations group has this mission of perfection at the point of connection," said Pritchett. "This means perfect information in the hands of our craft labor." Procore's mobile solution makes all project information available right there in the field. There is no roaming the jobsite in search of an answer. Pritchett stated, "We want our specialized craft labor to focus on production and quality and safety, and not have questions about how the building comes together." 
In fact, Pritchett continued, "From a field-specific perspective, the usability from a mobile device was hands-down the reason why the field wanted to use it. We pulled up Procore on an iPad, showed it to our field leadership, and they were ready to make the decision right there." 
Mobile technology has changed the landscape. "On our major projects, our project engineering team is linking the submittal data, the installation manuals, and our spool drawings to the various documents in the shop drawings—all of it accessible on their mobile devices. Today our field can very quickly pull up the shop drawing and look at the submittal—to understand precisely what they're supposed to install," Pritchett said. "And then through the Procore Model module, they're able to look at the 3D model for precise comparison—again, right there in the field."
"We pulled up Procore on an iPad, showed it to our field leadership, and they were ready to make the decision right there." 

— Justin Pritchett, Construction Division Manager, Auburn Mechanical 
Partnering for Success
Pritchett also praised Procore's certification process for training. "We had all of our major project forepersons, our project managers, and all of our field leadership go through Procore's certification classes. They were immediately up to speed." 
Pritchett looked forward to the promise that new technology brings to the field. Recent engineering graduates who are very familiar with new technology are working alongside veterans with decades of experience and institutional knowledge. "When you team those two people together, you've got the technology expert learning from the building expert. That's a natural partnership. At Auburn Mechanical, we've been able to pair those project engineers with master builders. This is a digital solution, a people solution, and a process solution. 
"We can leverage technology to build more economical buildings, to produce more affordable housing for those in need. We're an industry that can leverage technology for the common good," Pritchett observed. 
For more information, visit www.procore.com.