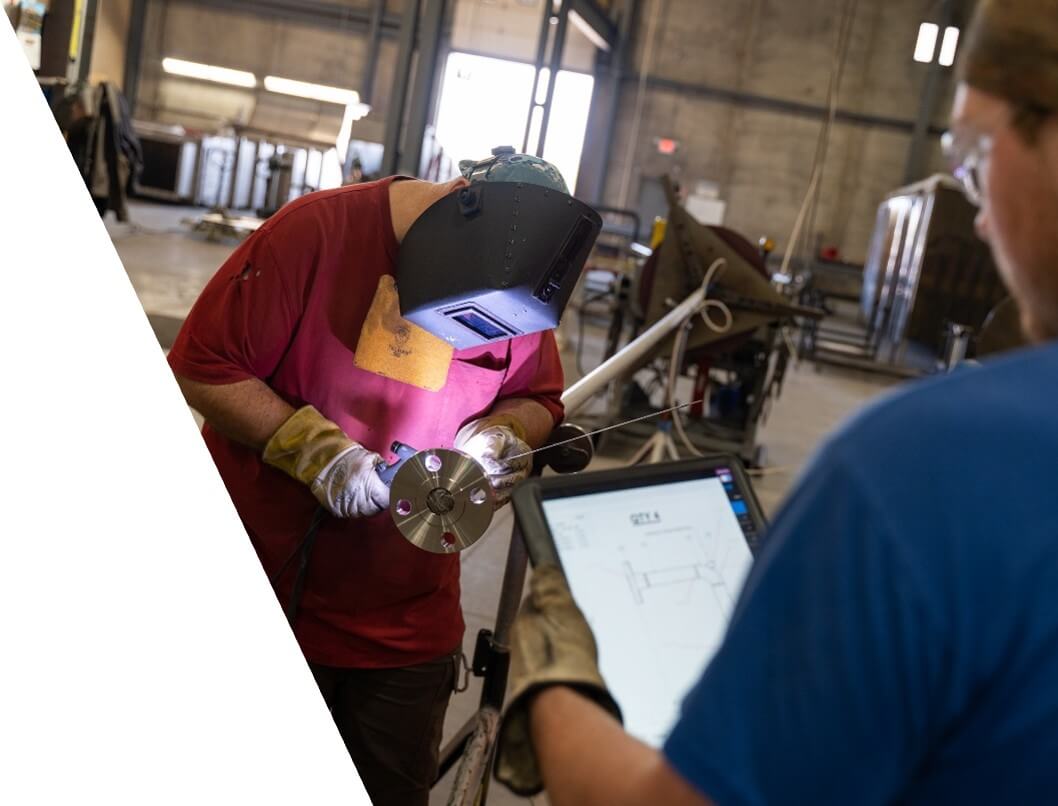 McKinstry set out to gather more insight into fabrication shop productivity and enhance the connection between its Virtual Design and Construction (VDC) and Fabrication teams. They partnered with MSUITE to improve communication and better understand the costs of work, which ultimately will help them target investments and improve overall project management.
Driven by their passion for innovation, technological expertise, and a deep sense of responsibility to positively impact the environment and community, McKinstry has established a reputation for building the future, and they have discovered that prefabrication and manufacturing is the way to do it. The contractor turned to MSUITE with the specific goals of removing the spooling bottleneck, providing the field with an easier method for submitting and tracking orders, and coordinating multitrade prefabrication with multiple contractors and shops.
Companies are moving away from using spreadsheets to track manual activities such as fractions of labor hours, worker shifts, completion dates, materials, quantities, and multiplier formulas to calculate estimates. MSUITE automates and provides predictive analytics to improve fabrication operations. McKinstry chose MSUITE to help improve productivity tracking, status tracking, and demand forecasting for shop operations. "We selected MSUITE because it provided the greatest fidelity into our shop operations and the strongest link between VDC and Fabrication teams," said C. J. Best, director of manufacturing at McKinstry. MSUITE enables McKinstry to increase visibility, productivity, and accuracy in the shop by managing production as work moves from drawing approval through site receiving.
Whether it is the endless emails asking when things will be shipped or the drawing changes on the fly, MSUITE streamlines communications between office, shop, and field teams with real-time notification of things like approvals for fabrication, drawing markups, and trucks leaving the shop.
MSUITE also enables McKinstry to leverage their building information modeling (BIM) data to review shop productivity across several vantage points. Currently, fabricators understand that pounds-per-hour or diameter-inches per hour are industry-standard metrics, but these metrics do not always provide enough insight into fabrication shop operations. For example, when fabricators are processing material that is cut and kit (commonly found on plumbing copper systems), measuring diameter-inches per hour makes very little sense, because none of the material is joined in the shop.
MSUITE allows contractors like McKinstry to track all work based on workflows that have a different number of stages. When the fabrication shop crew performs the job, time is associated with each stage (and the related material or joint). Those data are connected to the work package and tied to the project. Such deep data connections allow McKinstry to better understand how their fab shop is performing by setting a baseline for comparison benchmarks. Now, new investment, training, and process flow changes are tracked, giving McKinstry insight on whether those processes should be deployed across all shops or one shop at a time.
Like other contractors, McKinstry operates with a network of shops, synchronizing their capacity planning and workload allocation across the Pacific Northwest. Using MSUITE can ensure project demands are met without confusion or missed opportunities—notably in tracking material and labor capabilities.
As fabrication processes continue to move towards automation, the insights provided by MSUITE are more crucial than ever for contractors to make informed capital investment decisions. Without this insight, construction firms are forced to rely on metrics that do not account for recent advancements in technology, networking, or human behavior.
MSUITE is helping McKinstry gain better visibility into their workflow, which will allow them to optimize manufacturing schedules for guaranteed project schedules. Tighter collaboration between detailing and manufacturing will help them deliver higher quality and strict tolerance compliance. Streamlined supply chain management will lower costs and decrease delays for clients. The ability to fabricate more equipment in their shop ultimately increases safety, quality and cost management for McKinstry.
For more information, visit www.msuite.com.