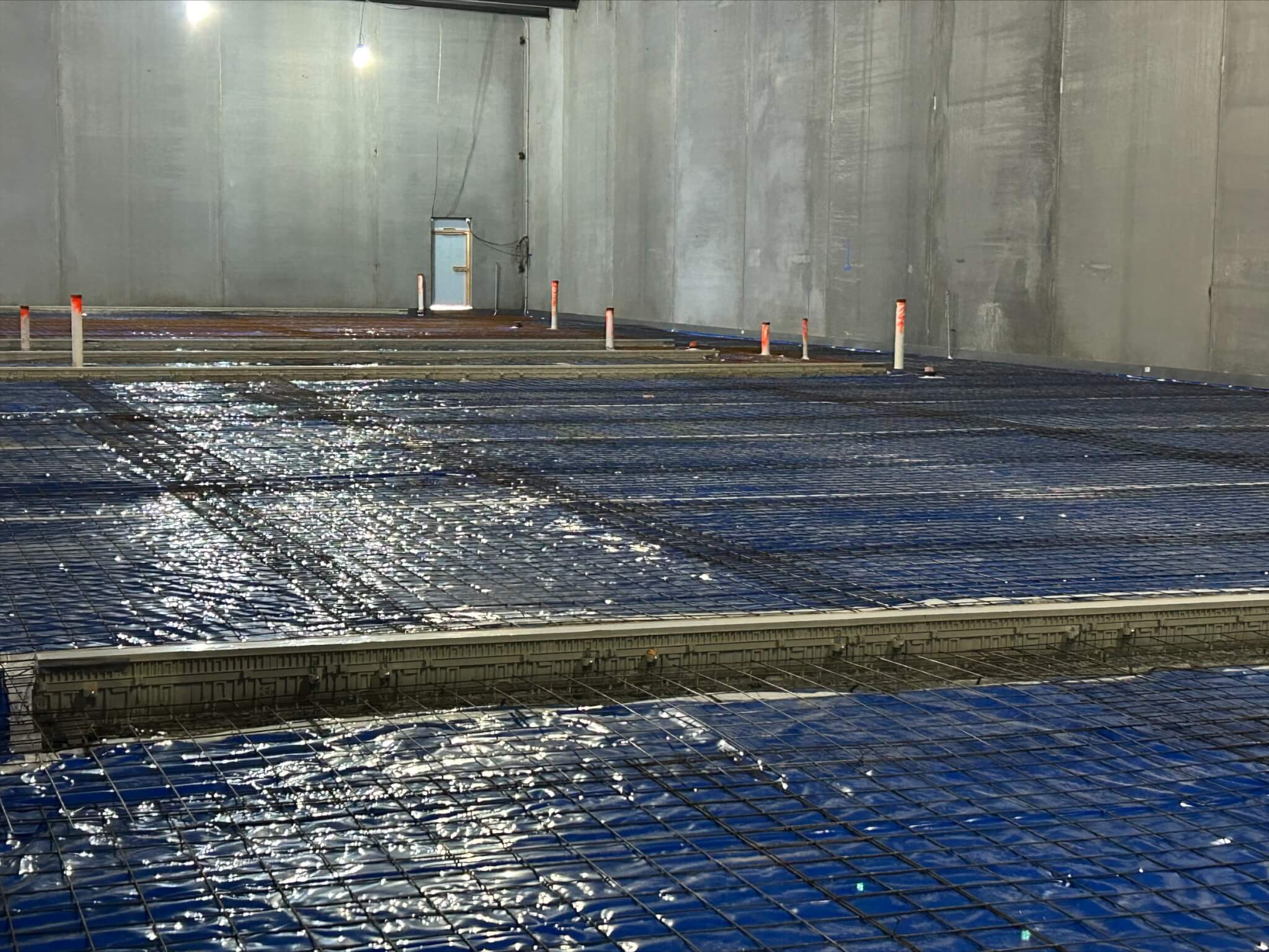 Egan Company selected Josam Company's drain system to ensure that LeafLine Labs, the premium medical cannabis cultivator in Minnesota, had the right drainage systems to meet their unique needs. Josam Company's PRO-PLUS® Trench Drain System was a welcome change from other labor-intensive drain systems that Egan Company had used, saving time and streamlining installation.
LeafLine Industries opened its headquarters and an indoor cultivation facility in Cottage Grove, MN, in 2014. It tripled the size of that facility in 2020 with the addition of a 134,000-square-foot greenhouse and continued to expand with the construction of a 77,000-square-foot addition in 2022.
Cannabis medical facilities produce a lot of plant wastewater, so it is essential to have drainage that can handle large amounts of liquid and effectively remove wastewater from the facility. Drainage systems work hard in these facilities; without the proper drainage system as part of the design, the water runoff from the irrigation system would have nowhere to go, which could then cause diseases to the plants.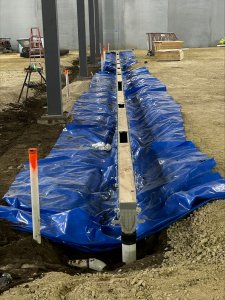 Josam Company and Bennerotte Marketing Agency, Josam's manufacturing representative in Minnesota, worked with Egan Company from the start of the LeafLine Labs construction project during the submittal phase. Egan Company's senior project manager, Todd Achterkirch, met with the design team to determine the best drainage solutions and assisted through the design phase to get the drainage products selected, approved, coordinated, and procured in time for installation.
To satisfy the project requirements, Josam provided 772' of PRO-PLUS 100 Series channels with ductile iron grates to meet the drainage demands. The PRO-PLUS channels provided were 4" nominal width and the grates were Class-C PRO-SNAP®, Josam's innovative grate securing system without bolts. Josam supplied the required drainage products on time to meet the project's schedule. Prior to the material arriving at the project destination, Egan Company pre-assembled the drain in the shop to streamline the field installation.
Egan Company was delighted to use the PRO-PLUS trench drain system for this project. "The PRO-PLUS system was much easier to handle and install because of its lightweight material," said Achterkirch. The system "assembled nicely, the parts were all labeled well, and the pre-installed set screws saved time and worked perfectly with the all-thread rod," he added.
The Josam Company's trench drain is manufactured using glass-fiber reinforced polyester (GRP) pressed from sheet molding compound (SMC), which is a composite of polyester resin, mineral fillers, and glass-fiber mats. It is lighter in weight, stronger, and expands and contracts in extreme temperature ranges less than other trench drain materials such as polymer concrete, polypropylene, and high-density polyethylene. The combination of SMC and GRP makes this channel 1.5 times stronger and 70 percent lighter than polymer concrete trench drains.
"To make it even easier during the installation process, Josam provided an installation technical layout design which tells you exactly where each channel goes in the run at no additional cost," Achterkirch added.
The project also used the innovative PRO-SNAP grate securing system. PRO-SNAP grates can be secured and removed quickly and easily with a single hand movement, eliminating the need for bolts or special tools and preventing loose or rattling grates. "The PRO-SNAP design gave us an attractive drainage solution while offering a simpler grate installation by pushing down on them with your hand and locking them into place," said Achterkirch. "We saved even more time by not having to spend extra time typically needed with the traditional locking bar grate system."
Achterkirch continued, "Projects that involve installing the PRO-PLUS trench drains are simple and less stressful. It's not only a quality product but one that offers a variety of labor-saving features that allow us contractors to remain profitable."
For more information, visit www.josam.com.