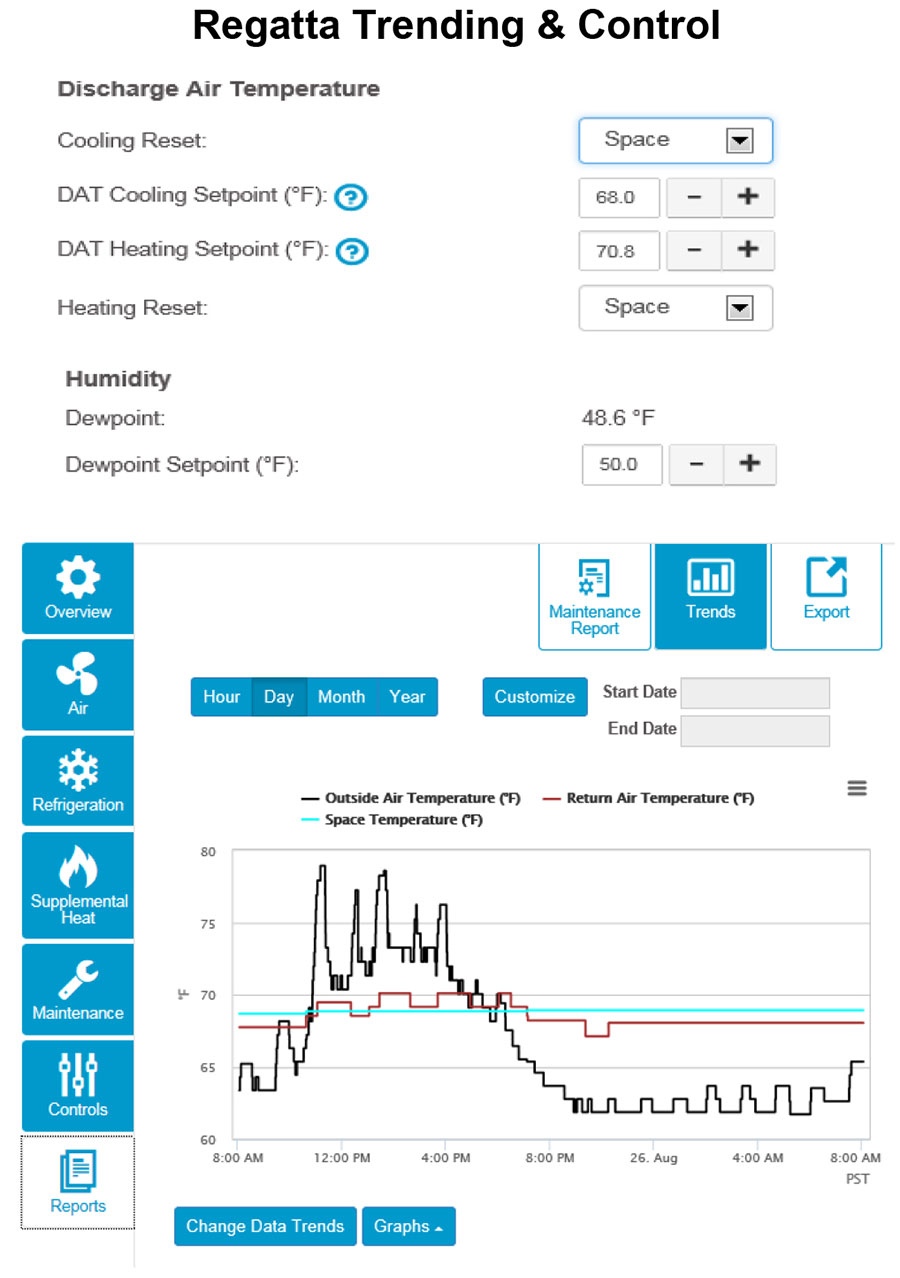 Remote Troubleshooting Ability Saves on Service Calls
To meet the stringent standards for climate control required to protect its treasured artwork and artifacts in storage, the University of California Berkeley's Regatta Museum installed Daikin Rebel® commercial rooftop systems, paired with the Daikin Intelligent Equipment® solution that provides real-time data. Using the software solution saved time and money during the 6-week startup and commissioning process of a critical control application where rooftop package units are seldom used. "With some fine-tuning, Daikin optimized the control of the Rebel units to meet required tolerances of +/- 2 degrees and +/- 5-percent relative humidity," said Matt Dodds, Daikin application engineer for commercial rooftop units.
For the major renovation of 21,000 square-feet of its warehouse space, the museum specified two 10-ton Daikin Rebel rooftop systems to maintain optimal cooling and tight humidity control. "The variable speed compressors on the Rebel rooftop units have the capability to provide temperature and humidity control at significantly less cost than the installed price of an air-cooled chiller desiccant system with storage tank," said Daikin representative Steve Dobberstein.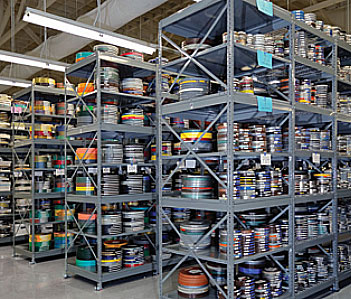 Each Rebel rooftop unit is connected to the Daikin Intelligent Equipment solution, which gives the museum real-time data it can use to anticipate and respond to operational needs. Intelligent Equipment is factory-installed, so there is no need to call in a controls-specific contractor during equipment installation. At the Regatta's climate-controlled warehouse, Intelligent Equipment was used to calibrate the rooftop equipment during the commissioning process. Intelligent Equipment controls give almost 350 diagnostic points on the Rebel units. By allowing technicians to dive deep into unit diagnostics, Intelligent Equipment identifies potential problems. During the set-up for the museum, technicians could see and adjust equipment settings remotely, eliminating the need for the facility manager or building owner to make a service call.
"The customer trusted using Rebel rooftops and Intelligent Equipment in this climate-control application. The fact that a Daikin applications engineer halfway across the country can be virtually hands-on with Intelligent Equipment allowed us to sell the job," Dobberstein said.
"Intelligent Equipment provides a window into basic trending information on base temperature and humidity and other control points such as compressor speed, fan speed, and unit state, giving engineers the ability to adjust the settings and troubleshoot," said Dodds. "On a remote basis, you can go into the data for a deeper level of insight than you would by talking to a service technician standing by a unit on the roof."
Dobberstein added, "Intelligent Equipment gave access to hundreds of diagnostic points unobtainable from the facility's building automation system. [It] is also a helpful application because of the high cost of technician services," noting the platform's remote troubleshooting capability eliminated several service truck rolls during commissioning.
With highly secure Ethernet LAN or high-security cellular network connections available, the museum always knows that the only individuals accessing their equipment are those who keep their system running at its utmost peak efficiency.
For more information, visit www.DaikinApplied.com.