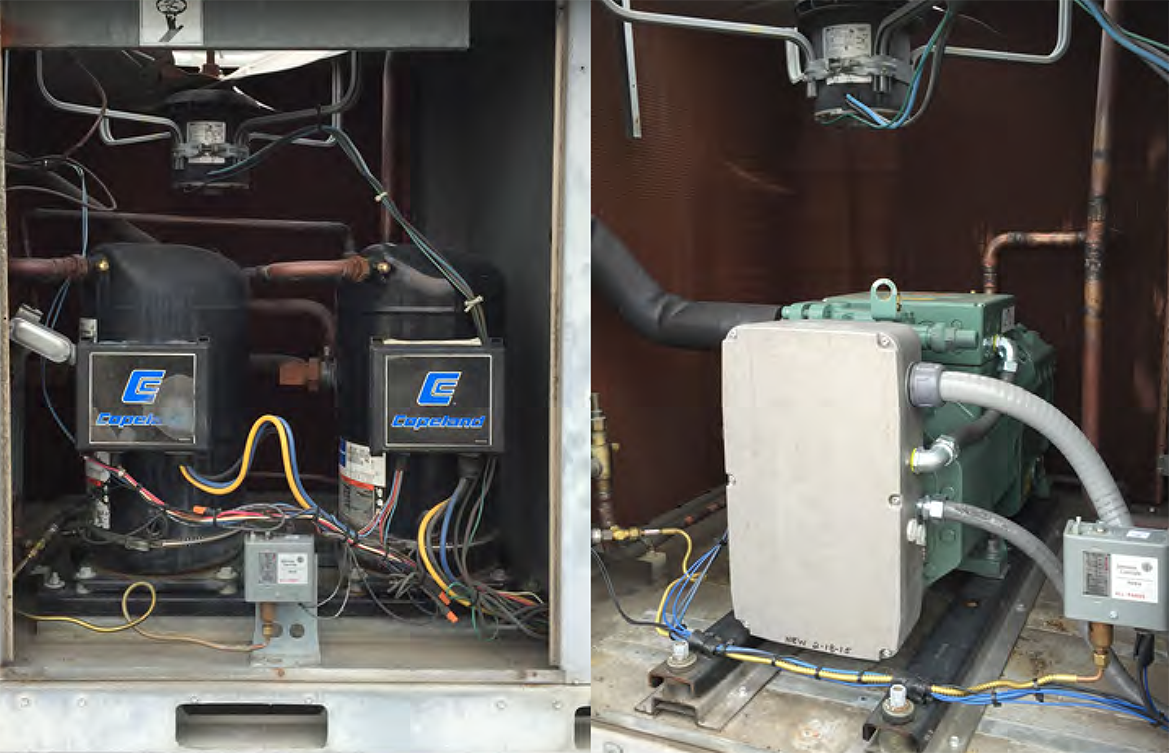 When a major animation studio needed to replace a compressor and upgrade its systems, ACCO Engineered Systems took an unusual approach, replacing a tandem scroll set with a BITZER single semi-hermetic reciprocating 15-ton Varispeed™ model compressor with an integrated VSD. The new unit was easy to install and satisfied the customer's demands.
The studio, based in Northern California, lost a 10-ton scroll that was part of a 20-ton circuit on a condensing unit that serves a projector room and 50 percent of a theater. Jay Blundell, ACCO's project manager on this job, said the customer is very technology-driven, extremely conscious of noise and vibration, and concerned about energy savings.
Blundell consulted Steve Esslinger, BITZER's regional sales manager, and requested a compressor recommendation to meet his customer's needs while also converting the system to R407C. Rather than replace the tandem scroll set with new scrolls, Esslinger recommended BITZER's 4PCS-15.F4Y Varispeed compressor. It operates from 25 Hz to 87 Hz, generating nearly 22 tons of capacity at 87 Hz. As the load on the auditorium changes, the compressor speed changes to match the load requirement. This seamless capacity control minimizes suction pressure fluctuations and cycling rates, thus reducing energy costs.
ACCO has performed numerous retrofit upgrades, so the mounting, piping, and wiring changes were easy. The built-in, maintenance-free, suction-gas-cooled VSD is fully parameterized for easy commissioning, and the unit has been running quietly and efficiently for months. Blundell said the customer is pleased with the results, and he intends to use the Varispeed for other retrofit jobs.
For more information, visit www.bitzerus.com or contact techsupport@bitzerus.com.