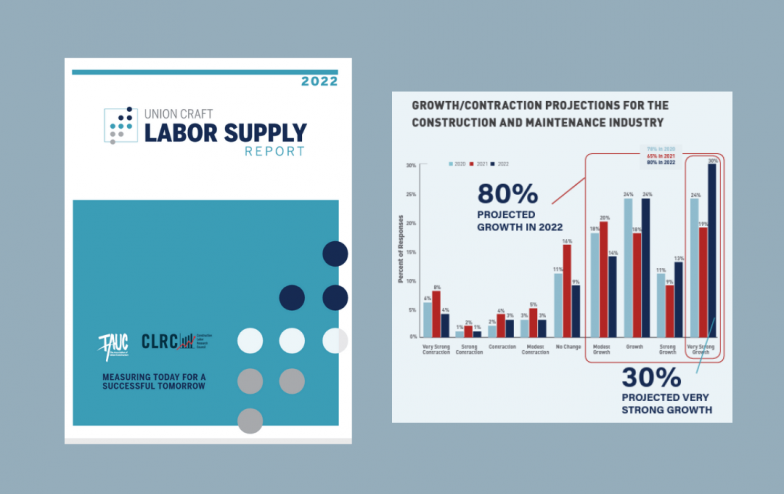 The Association of Union Constructors (TAUC) has released its 2022 Union Craft Labor Supply Report. The industry's only union-specific report focused on construction and maintenance shows great confidence in the industry's growth prospects.
This is the eighth year that TAUC has commissioned the Construction Labor Research Council (CLRC) to conduct this comprehensive analysis.
The report, based on a survey of nearly 700 industry respondents, reveals great confidence in the growth prospects for the construction and maintenance industry. In fact, 80% projected growth and a strong 30% projected "Very Strong Growth" for 2022. The improved growth projections were nearly universal across all the demographic data cuts. In other words, nearly every role, region, industry, organization size, and age group were bullish on growth for 2022 (but there were a few exceptions).
Related Articles