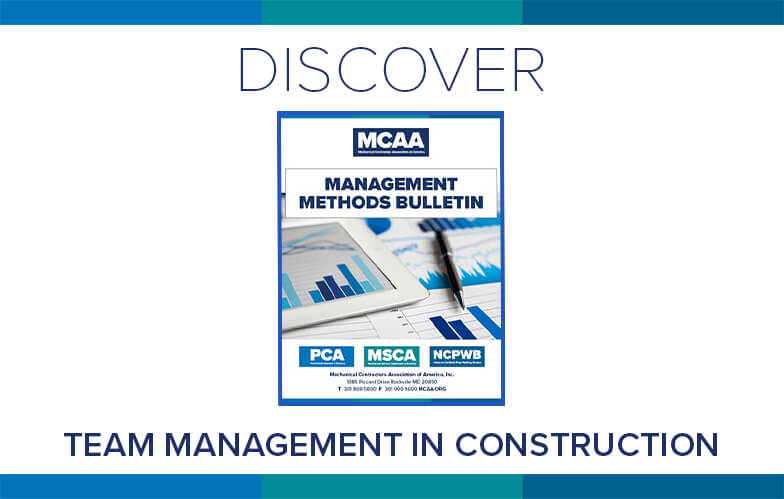 Many projects involve team members from the start, before working plans and specifications are developed. MCAA's Team Management in Construction explains what teams are, how they are formed, and how they operate to prepare mechanical contractors to be effective team members. It's just one of MCAA's educational resources that are free to MCAA members as a benefit of membership.
The bulletin also highlights the advantages and disadvantages of the team approach so companies can maximize opportunities and avoid pitfalls.
For a full list of available Management Methods Bulletins, visit the Management Methods Bulletins page.
Have Questions or Need Personal Assistance?
Contact MCAA's Frank Wall.
Related Articles