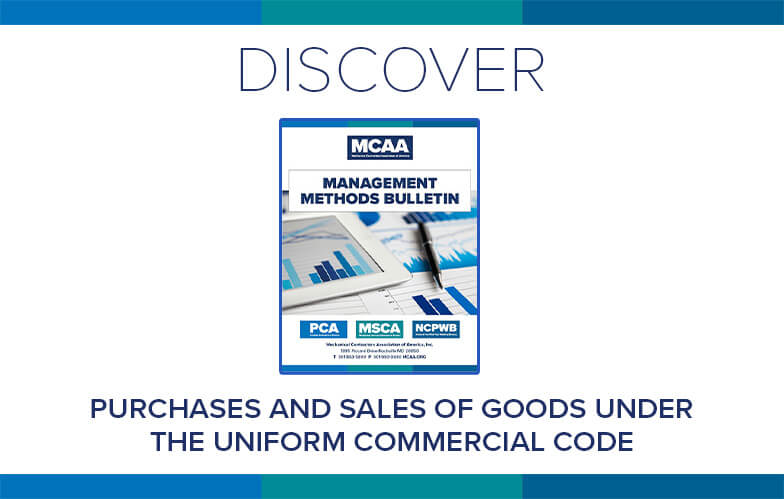 Mechanical contractors are likely to write purchase orders to material and equipment suppliers in other states. MCAA's Purchases and Sales of Goods Under the Uniform Commercial Code reviews some of the principal provisions of the code governing these sales to help contractors analyze the adequacy of their forms and practices. It's just one of MCAA's educational resources that are free to MCAA members as a benefit of membership.
The bulletin covers:
Warranties
Remedies and damages
Contract formation
How the Uniform Commercial Code (UCC) affects you and your supplier
UCC offer and acceptance
Two remedies for receipt of defective goods
What constitutes acceptance of goods
"Shipment" and "destination" contracts
Freedom of contract
For a full list of available Management Methods Bulletins, visit the Management Methods Bulletins page.
Have Questions or Need Personal Assistance?
Contact MCAA's Frank Wall.
Related Articles