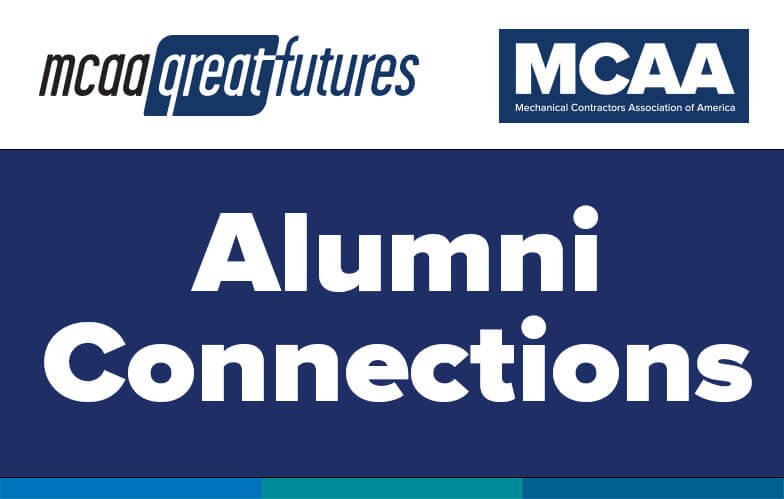 Think all alumni are fresh out of school? The first MCAA Student Chapter was chartered in 1993 – 30 years ago! MCAA GreatFutures Alumni (former student chapter members) are encouraged to connect with fellow alumni through a new LinkedIn group and networking events at MCAA23 and the GreatFutures Forum.
To join the new LinkedIn group, search for MCAA GreatFutures Alumni and request to join.
Alumni attending the following events are also encouraged to stop by to make new connections or reconnect with fellow alumni from their time in the student chapter.
MCAA23 – Phoenix
Student Chapter Alumni Reception
Sunday, March 27th | 5:00 – 6:00 PM
GreatFutures Forum – Milwaukee
Student Chapter Alumni Breakfast
Thursday, September 28th | 8:00 – 9:00 AM
If you have questions about the LinkedIn group, the networking events or anything else GreatFutures-related, please email Michele Hoffman.
Related Articles