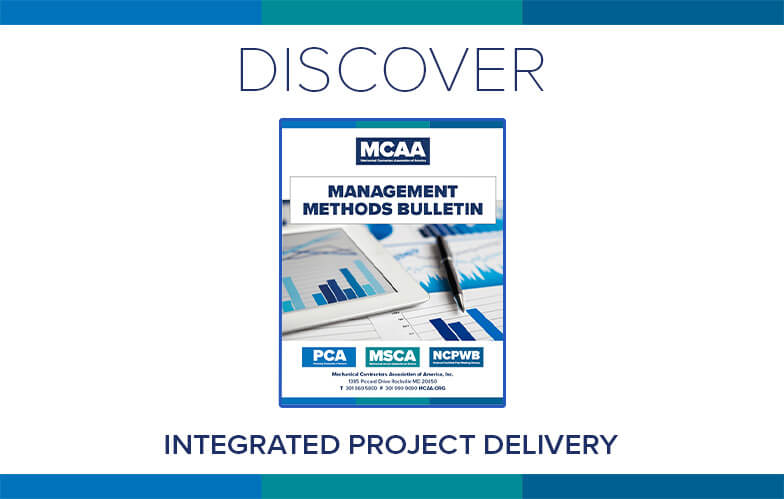 Customers are demanding greater value, technology is evolving rapidly, and the resulting need to increase productivity is driving profound changes in how mechanical contractors execute their scope of work. MCAA's Integrated Project Delivery explores the IPD methodology rooted in the idea of truly integrating all parties in the planning, design, and construction process at the earliest possible moment to help contractors understand the benefits of this approach. It's just one of MCAA's educational resources that are free to MCAA members as a benefit of membership.
The bulletin covers:
Common traits of integrated project delivery
Benefits of IPD
Basic principles of this approach
Levels of collaboration
For a full list of available Management Methods Bulletins, visit the Management Methods Bulletins page.
Have Questions or Need Personal Assistance?
Contact MCAA's Frank Wall.
Related Articles