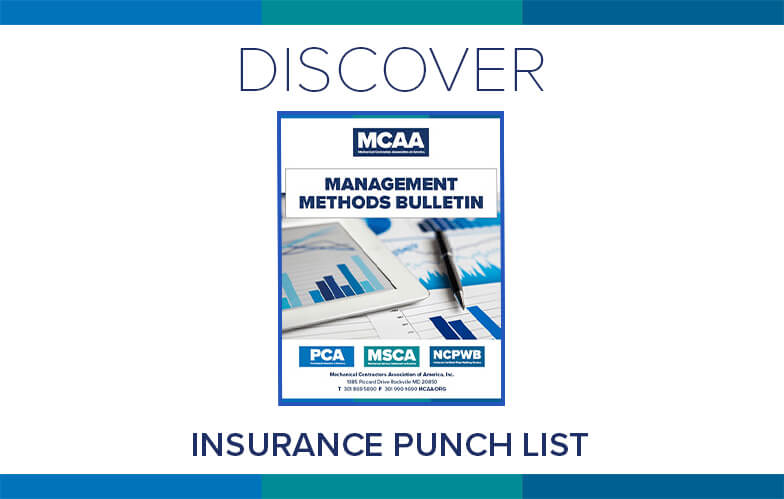 Insurance is a costly but integral part of a contractor's business. MCAA's Insurance Punch List helps contractors understand how and why premium dollars are spent and when insurance is needed. It's just one of MCAA's educational resources that are free to MCAA members as a benefit of membership.
The bulletin explains:
Three categories of insurable risks
Some of the major features of commercial casualty insurance
The typical structure of workers' compensation and employers' liability insurance
How commercial auto insurance is structured
The two major forms of commercial general liability policies
How umbrella liability insurance works
Owner/contractor-controlled insurance programs
The types of property insurance
Why equipment breakdown insurance is needed for boilers and other pressure vessels
When inland marine coverage is needed
When to consider crime insurance
A general liability coverage checklist is also included to help contractors avoid unintentional gaps in coverage.
For a full list of available Management Methods Bulletins, visit the Management Methods Bulletins page.
Have Questions or Need Personal Assistance?
Contact MCAA's Frank Wall.
Related Articles