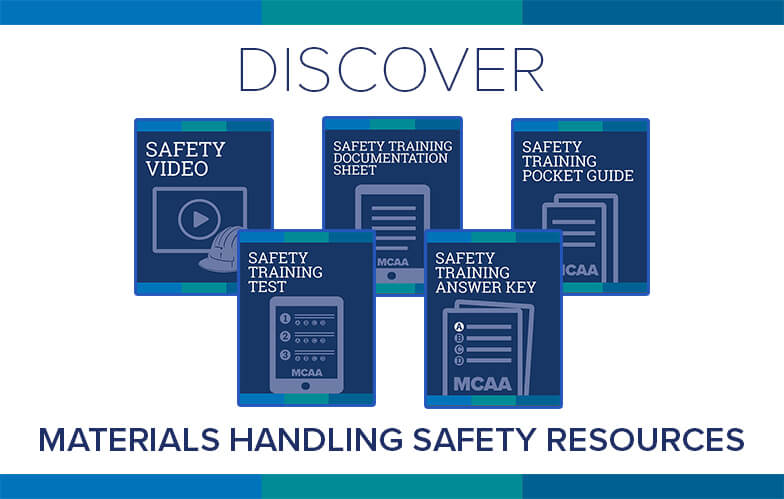 Each week, MCAA will highlight one or more of the educational resources that are free to MCAA members as a benefit of membership. This week, we focus on MCAA's Inspecting Materials Handling Equipment Safety Training Video and its materials. Damaged and defective materials handling equipment can be hazardous. Protect your workers by ensuring they receive proper training with these resources.
The video includes:
Tips for pre-use inspections
Specific recommendations for inspecting jacks, forklifts and other types of lifts, hoists, cranes, and rigging equipment
The video comes with a pocket guide that highlights key training points, a training documentation sheet, a 20-question multiple choice test, and a test answer key.
Download the Video and Accompanying Materials
Video | Video – Spanish | Pocket Guide | Documentation Sheet | Test | Answer Key
You Might Also Like These Resources
Have Questions or Need Personal Assistance?
Contact MCAA's Pete Chaney.
Related Articles