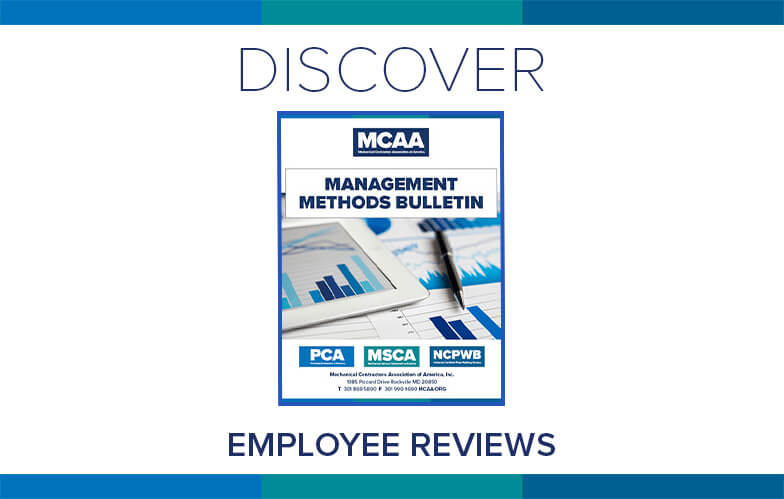 Employee reviews are powerful tools in the performance improvement process. MCAA's Employee Reviews provides guidelines and samples to help ensure a productive and beneficial review process for employees and their managers. It's just one of MCAA's educational resources that are free to MCAA members as a benefit of membership.
The bulletin covers:
Benefits of the review process
Preparing for the review
The two types of reviews
Conducting the review
Guidelines to help ensure productive and beneficial reviews
Legal considerations
It includes examples of:
Open-ended questions
A management driven rater review
A management driven exploratory review
An employee self-evaluation questionnaire
To learn more about MCAA's Advanced Leadership Institute mentioned in this bulletin, visit the Advanced Leadership Institute page.
For a full list of available Management Methods Bulletins, visit the Management Methods Bulletins page.
Have Questions or Need Personal Assistance?
Contact MCAA's Frank Wall.
Related Articles