Executives in the mechanical contracting industry have unique leadership challenges and needs. It is with this in mind that the MCAA developed the Advanced Leadership Institute.
---
What Is It?
For over two decades, MCAA's Advanced Leadership Institute (ALI) has been helping to develop the executive leadership of MCAA members.
The ALI is not a management program. Managers are responsible for the wise use of resources; leaders are responsible for the visions and ideas that help companies adapt and grow. The ALI is about developing the talents and business networks of leaders in the mechanical contracting industry.
What's New in 2022?
MCAA and the dedicated volunteers who make up the ALI Committee have taken the core concepts and principles of this top-tier program and collaborated with faculty and instructional designers to develop a refreshed ALI curriculum, designed to dynamically respond to the ever-changing challenges facing today's mechanical industry leaders.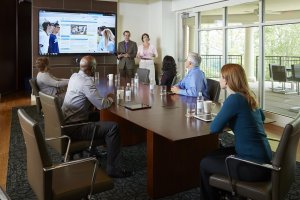 Our Educational Partner: Kenan-Flagler School of Business, The University of North Carolina at Chapel Hill
UNC's Kenan-Flagler School of Business is ranked #2 in the nation for 'Custom Executive Education' and is ranked #1 for 'Best Value in Executive Education.'
Their award-winning faculty have experience working with professional associations and corporations, have served on company boards, started businesses, and consulted with organizations around the globe. They have testified before Congress and written books translated into more than a dozen languages. While they conduct rigorous research and are recognized for excellence in both academic and corporate circles, they are approachable, flexible, and highly dedicated to helping participants strengthen their leadership capabilities.
Our Curriculum: Proven Frameworks & Immediate Application
Courses at Kenan-Flagler are designed to be highly interactive and responsive to the needs of participants. Faculty focus on presenting dynamic frameworks that are immediately applied to students' specific and current leadership challenges.
The more interactive an experience, the more learning occurs: with this in mind, lecture is combined with extensive student participation and group work. Daily debriefs and Q&A periods reinforce the lessons of the previous day, connecting each class to the overarching themes and goals of the program. Lessons are designed to be immediately applicable to the day-to-day situations faced by participants.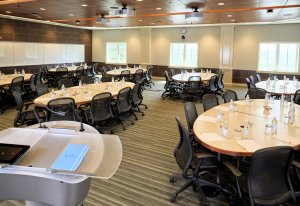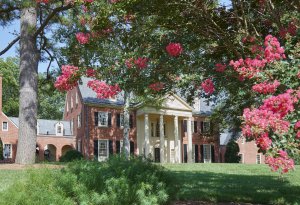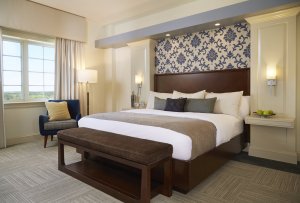 Our Location: Executive Accommodation & Southern Hospitality
Attendees will stay on campus at Kenan-Flagler's beautifully-appointed Rizzo Center. This recently expanded and renovated hotel is surrounded by 28 acres of relaxing woodlands and landscaped grounds and gardens. Participants will dine on campus at DuBose House, a grand Georgian Revival-style home that was bequeathed to UNC in the 80s, along with the land for the business school, by the DuBose family.
The hotel's Shaffer Kenan Lounge is a common gathering place after class and may serve as a jumping-off point for those wishing to explore the area. Shuttle service is available to nearby Chapel Hill, which boasts a vibrant downtown filled with restaurants, breweries, and entertainment. Campus is less than an hour from the Durham Bulls stadium and PNC Arena (home to the Carolina Hurricanes), and UNC's Finley Golf Course is just around the corner. While our focus is on education, there are plenty of options for networking adventures!
Who Should Attend?
The ALI is appropriate for members of a company's C-Suite and Executives (Presidents, Vice Presidents, & Directors).
Applicants must currently be in a leadership role at their company, as the program is designed around incorporating participants' own current leadership challenges and opportunities into the learning experience.
New Executives should have at least a year's worth of experience in their position to fully benefit from the ALI experience.
Applicants must have approval of their President/CEO or be President/CEO themselves.
Potential ALI attendees must apply for admission, to ensure they meet the above criteria.
- Project Executives and Senior Project Managers may wish to consider the Advanced Institute for Project Management, which is designed specifically for people in those roles.
Course Structure & Curriculum Overview
The ALI includes two weeks of onsite education (the first in September or early October, the second in November) and additional assignments and coaching sessions that are completed between the onsite components.
Through assessment, coaching, learning content, and small group activities, participants will learn tools and frameworks to foster team and organizational culture that enables innovation, change, and effective decision-making.
Topics broadly include:
Personal Leadership Style
Creating a Culture of Innovation
Coaching
Leading Organizational Change
Strategic Decision-Making
Simple Rules for Strategy
There are required pre-program and intersession components, which enable participants to maximize the impact of onsite learning. Participants should expect to commit an additional 10-15 hours beyond time spent in the classroom.
Application Process
Things to know before applying:
The application for the 2023 program will be released on March 1st, 2023.
Because of the competitive nature of the program, only one applicant per company office per year will be admitted.
If the applicant is not a President or CEO themselves, their application must be signed by their President/CEO.
The course cost of $12,500 includes tuition, accommodations, and most meals.
Qualified applicants are admitted on a first-come, first-served basis. Candidates will be notified regarding admission within 6 weeks of submitting their application.
This is a popular program and the course is generally full well before the May application deadline. Submitting your application early is strongly recommended!
If you would like to be notified when the 2023 application is released, please email ALI@mcaa.org to request that you be added to the '23 Early Access List.
See below for ALI Course 23 dates.
Course Dates
The ALI is offered once a year, in the fall.
Dates for the next available course are as follows:
ALI 23: Week I
October 1-4, 2023
ALI 23: Week II
November 12-16, 2023