Executives in the mechanical contracting industry have unique leadership challenges and needs. It is with this in mind that the MCAA developed the Advanced Leadership Institute.
For more than two decades this premiere educational opportunity has helped industry leaders hone the skills they need to develop and grow themselves and their companies.
Who Should Attend
The ALI is designed to teach the art of leading profitable companies to top-level executives. Course attendance is limited to individuals currently in positions such as CEOs, COOs, top-level VPs, or individuals being groomed for positions such as these. Applicants must have approval of their President/CEO or be President/CEO themselves.
Here's what our recent graduates have to say:
"Wonderful, life-changing experience at a pivotal time in my career."
"Great experience!"
"Still processing all the info learned, but this was a life-changing experience!"
"Absolutely amazing!"
What Makes the ALI Unique?
ALI is only available to current or rising leaders of MCAA or MSCA member companies. Potential ALI attendees must apply for admission, to ensure they meet these leadership criteria.
ALI is created specifically for its mechanical industry audience. MCAA has worked in close collaboration with Babson College to develop this custom program. Babson offerings consistently rank among the top leadership and entrepreneurial programs in the world.
The ALI is not a 'management' program. Managers are responsible for the wise use of resources; leaders are responsible for the visions and ideas that create and grow companies. The ALI is about developing the talents and business networks of leaders in the mechanical contracting industry.
The ALI is an intensive, team-oriented, two-week residential program that takes place at the Babson Executive Education Center on the campus of Babson College, providing a world-class executive leadership program in an idyllic university campus environment.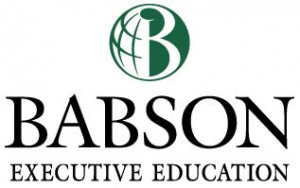 About Our Graduates
Increasingly, ALI graduates are the key leaders in the mechanical contracting and service industries. A significant number of ALI graduates not only lead their own companies, but also hold leadership roles at the local and national levels of association governance. This participation extends all the way to MCAA's own Executive Committee and Board of Directors.
Learn More & Apply
The Advanced Leadership Institute is offered once a year, in the fall.
ALI Course 21 (September 12-16 & November 7-12, 2021) is now full.
The application process is competitive, and the course fills quickly.
The 2022 program application will be released in February of 2022.
Because of the competitive nature of the program, generally only one applicant per company per year will be admitted.
For additional program details and admission requirements, or to add your name of the list of individuals who will be notified when the 2022 application is released, please contact ali@mcaa.org.