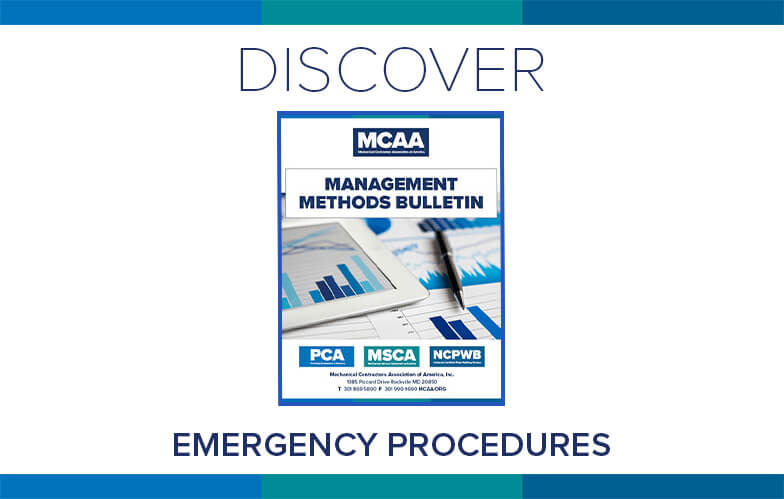 Emergencies, disasters, accidents and injuries can occur at any time, usually without warning. MCAA's Emergency Procedures will help you develop an emergency action plan to enable you and your employees to act quickly and decisively in the event of an emergency. It's just one of MCAA's educational resources that are free to MCAA members as a benefit of membership.
The bulletin provides tips for handling emergencies related to:
Fire
Flood
Tornado
Hurricane
Medical
Hazardous materials spill or release
It includes evacuation tips, highlights the questions everyone at a company should be able to answer, and includes a template for gathering emergency phone numbers.
For a full list of available Management Methods Bulletins, visit the Management Methods Bulletins page.
Have Questions or Need Personal Assistance?
Contact MCAA's Frank Wall.
Related Articles