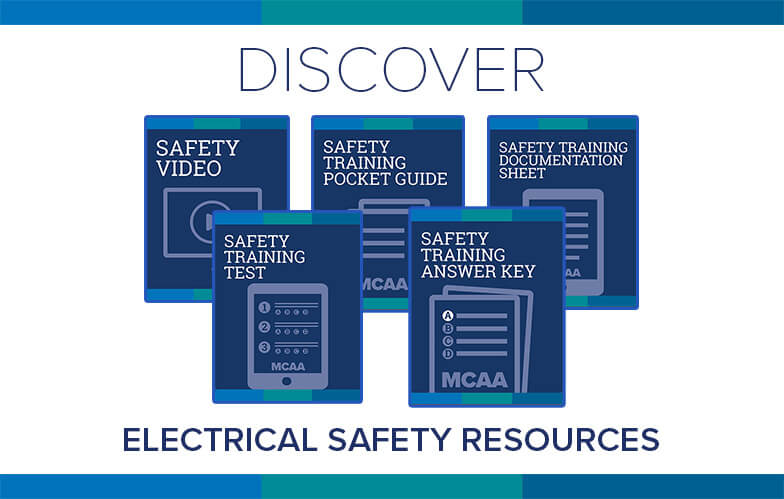 Each week, MCAA will highlight one or more of the educational resources that are free to MCAA members as a benefit of membership. This week, we focus on MCAA's Electrical Hazard Safety Training Video and its materials. This video will teach your fitters and plumbers to recognize electrical hazards and perform their jobs safely.
Your workers will learn about:
The electrical concepts of path to ground and path of least resistance
The importance of keeping power tools and equipment in good working order
Ground fault circuit interruptors (GFCIs) and when they should be used
Hazardous work situations and how to handle them safely
The video comes with a pocket guide that highlights key training points, a training documentation sheet, a 20-question multiple choice test, and a test answer key.
Download the Video and Accompanying Materials
Video | Pocket Guide | Documentation Sheet | Test | Answer Key
You Might Also Like These Resources
MCAA Has Service-Related Electrical Resources, Too
Have Questions or Need Personal Assistance?
Contact MCAA's Raffi Elchemmas.
Related Articles