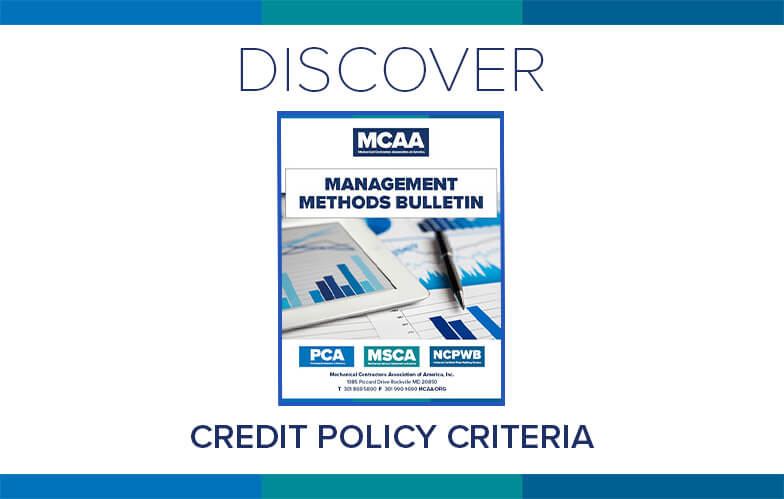 A clear, written credit policy is a vital part of every well-run mechanical contracting business. MCAA's Credit Policy Criteria explores the essential ingredients of a credit policy to assist contractors in developing or fine-tuning their own policies. It's just one of MCAA's educational resources that are free to MCAA members as a benefit of membership.
The bulletin covers:
The policy itself, including all rules and regulations to be followed by company personnel
The personnel to implement the policy
Outside sources of credit information
Legal and/or professional collections services to augment failures of in-house policy
For a full list of available Management Methods Bulletins, visit the Management Methods Bulletins page.
Have Questions or Need Personal Assistance?
Contact MCAA's Frank Wall.
Related Articles