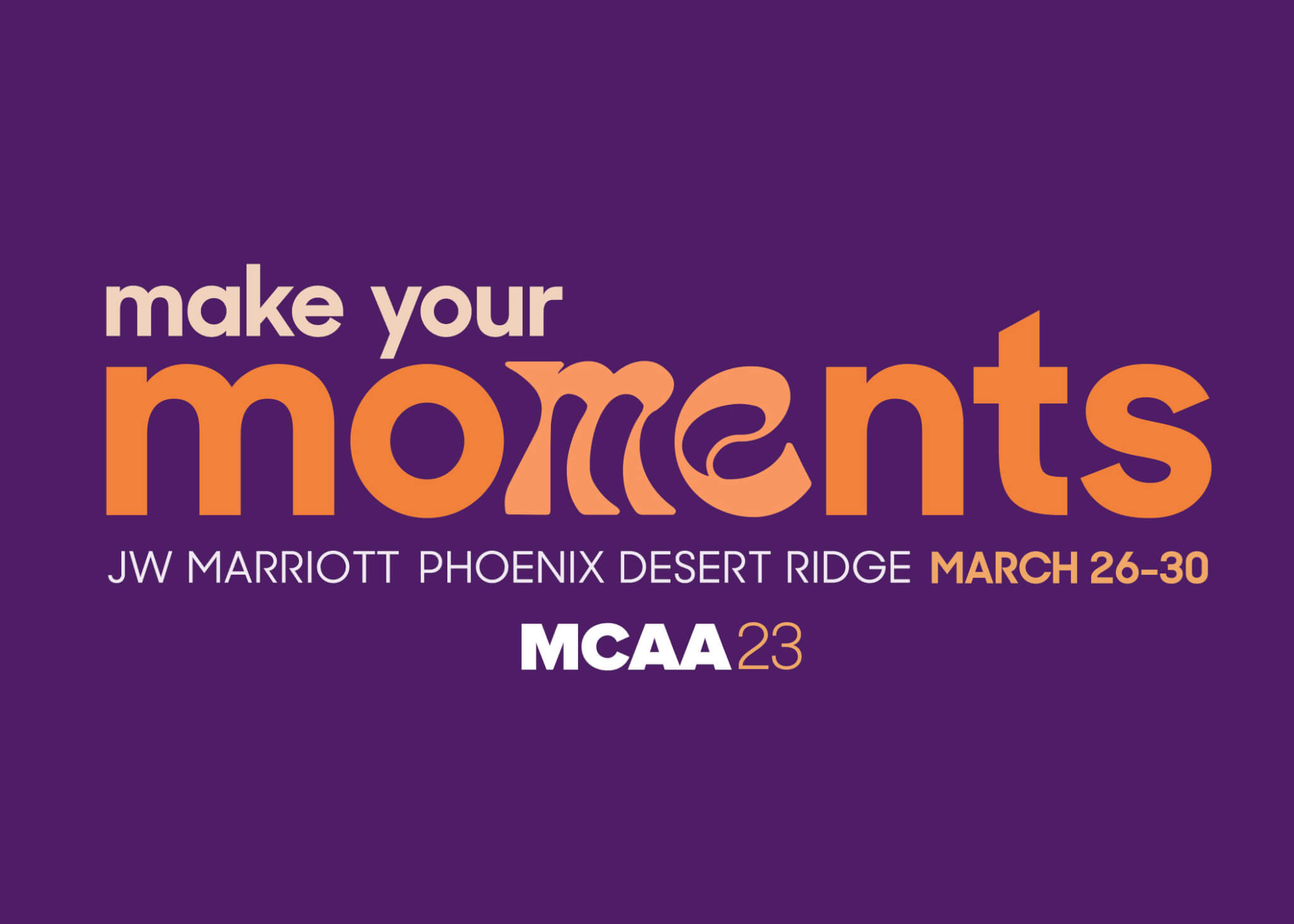 Whether your goal is to leave MCAA23 with new implementations to increase the success of your company, with fun memories that will last a lifetime or both, we've got you covered.
We're Here for Entertainment!
Sunday, March 26
Swing on the links in the MCAA Annual Golf Tournament (sponsored by Victaulic and Carrier Corporation) held at the Faldo and Palmer courses at the JW Marriott Desert Ridge.

Ace that serve at the 46th Annual Round Robin Tennis and 2nd Pickleball Tournament (sponsored by NIBCO INC.) at the JW Marriott Desert Ridge tennis and pickleball courts.

Sprint that 5k or walk that mile during the Annual Fun Run/Walk (sponsored by ASC Engineered Solutions) starting from the Sunset Lawn at the JW Marriott Desert Ridge.

Join Frank, Dean and Sammy for a Rat Pack themed Opening Party, the official kick-off of MCAA23 (beverages sponsored by SIEMENS, dinner sponsored by Uponor, souvenir photos sponsored by EVAPCO)for an evening you won't forget!
Wednesday, March 29
MILWAUKEE TOOL will host the entire convention attendance for a reception from 4:00 p.m. – 6:00 p.m. on the Ballroom Lawn of the JW Marriott Desert Ridge. This reception is the beginning of our closing evening and you won't want to miss it!

Everyone will dine in either the Grand Sonoran or Grand Saguaro ballrooms for our closing dinner. Always a meal to please, the resort chef's are pulling out all the stops to create a delicious and memorable final evening meal for all MCAA23 attendees.

If You're Gone, Unwell, 3AM and Push are some of the songs from the mid-90s that we all love and sing along with when we hear them on the radio. Now you get to hear them in person at your very own private Matchbox 20 concert! Following the closing dinner, we will be entertained and awed by the award-winning band up close and personal.
We're Here for Education!
Monday, March, 27
Captain David Marquet will help us discover why we use the words we use when communicating and offer some recommendations for what to use in place of our traditional language to help the success of our companies in his featured seminar, The New Playbook for Leaders (session sponsored by Apollo Valves).

MCAA Executive Committee Members, Robert Beck and Rick Gopffarth and MCAA Past Presidents, Brian Helm and Mark Rogers will lead a discussion on the productivity, profits and risks that affect our businesses every day in their seminar, Today's Mechanical Industry: Leading Your Business With Certainty In Uncertain Times.

Lifelong entrepreneur who seeks to pounce on opportunities, Matt Radicelli, will show you how not to just survive a recession but to leverage the situation to grow and profit your business in his seminar Rock the Recession: How to Prepare For, Thrive During and Create Wealth After the Next Recession (session sponsored by Baltimore Aircoil Company).
Tuesday, March 28
The Annual Manufacturer/Supplier Council Exhibit will take place from 7:00 a.m. – 10:00 a.m. with over 100 exhibitors to visit and learn from regarding new technologies and tools to better run your companies.

A special seminar hosted by MCAA's Women in the Mechanical Industry, Key Mindsets that Retain Top Talent by Colene Rogers, will take attendees on a journey of learning not just why employees stay or go, but what to do to make them want to stay.

A Lunch and Learn hosted by the Plumbing Contractors Association of America where discussion topics will range from the current state of plumbing, recruitment/retention and plumbing service and technology.

A Lunch and Learn hosted by MCAA where you can take a look at (and even pre-register in some cases) the various educational offerings MCAA has to offer throughout the year.
Wednesday, March 29
Valerie Burton will share her 5-step coaching process during her featured seminar Coaching for Leaders: How to Bring Out the Best in Yourself and Others (sponsored by SLOAN) to help make you a better employee, better boss and a better leader.

MCAA's favorite economist, Anirban Basu will give an in-depth analysis of the major factors shaping economic outcomes in his seminar Show Me the Money (Supply).

Will Bowen's featured seminar Complaint Free Business, will discuss the art of complaining, what's wrong with it and how to get others (and ourselves) to stop complaining with positive leadership in a negative world.
So…as you can see, whether you're in it for the entertainment or education, you won't be disappointed. See you soon in Phoenix!
Related Articles