The John R. Gentille Foundation (JRGF) has partnered with ELECTRI International (NECA) and the New Horizons Foundation (SMACNA) to assess and produce a detailed report on construction contracting best practices. Our collaboration is meant to provide industry-wide data that supports our members' contract negotiations and guidance on better contract language to reduce liability. With better practices in place, risk can be shifted away from trade contractors to the appropriate party, leading to a more profitable industry overall.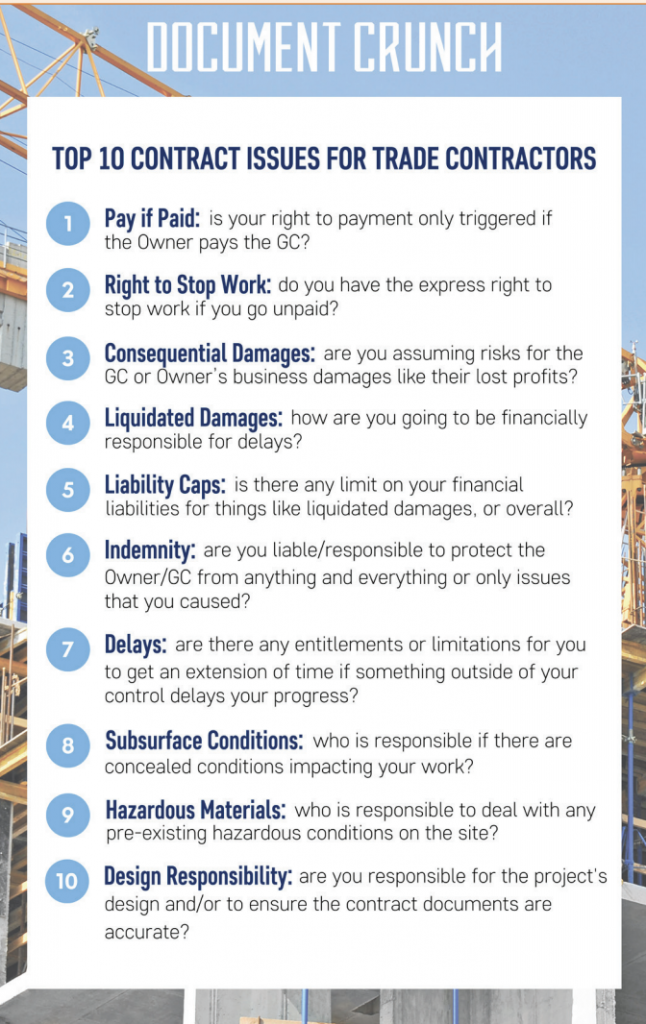 First, Document Crunch identified the criteria used to analyze where the provisions at issue were considered Best Practice, Medium Practice, or Deficient Practice. Once those parameters were established, the Document Crunch proprietary platform extracted specific terms from each of the contracts to determine the frequency of each practice. After analyzing the data, Document Crunch has identified the 10 riskiest contract provisions that impact trade contractors.
Download a free copy of the research results below, which includes a description of each provision at issue, the criteria used to identify each issue, and the frequency of occurrence across the sample data.
The John R. Gentille Foundation underwrites the development of practices, tools, methods and materials to advance the mechanical and service trades.
Related Articles