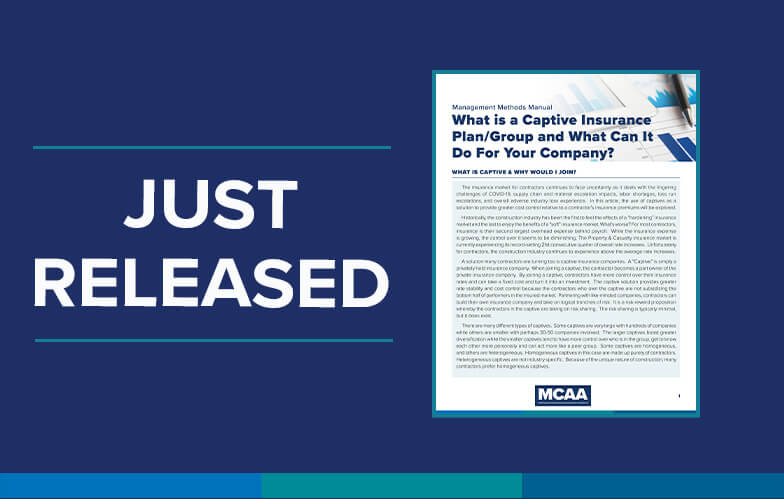 Mechanical contractors face an uncertain insurance market. MCAA's new Captive Insurance Management Methods Bulletin explores the use of captive, or privately held, insurance as a way to mitigate risk and provide greater cost control relative to a contractor's insurance premiums. It's just one of MCAA's educational resources that are free to MCAA members as a benefit of membership.
The bulletin covers:
What captive is, and why contractors might join a captive plan
What group captives are
The captive structure
How captives work
The captive marketplace
How contractors are using captives to avoid complacency
How contractors are using captives to formalize their practices and create repeatable processes that drive predictable results
Who qualifies to join
For a full list of available Management Methods Bulletins, visit the Management Methods Bulletins page.
Find all of MCAA's educational resources in the Resource Center.
Have Questions or Need Personal Assistance?
Contact MCAA's Frank Wall.
Related Articles