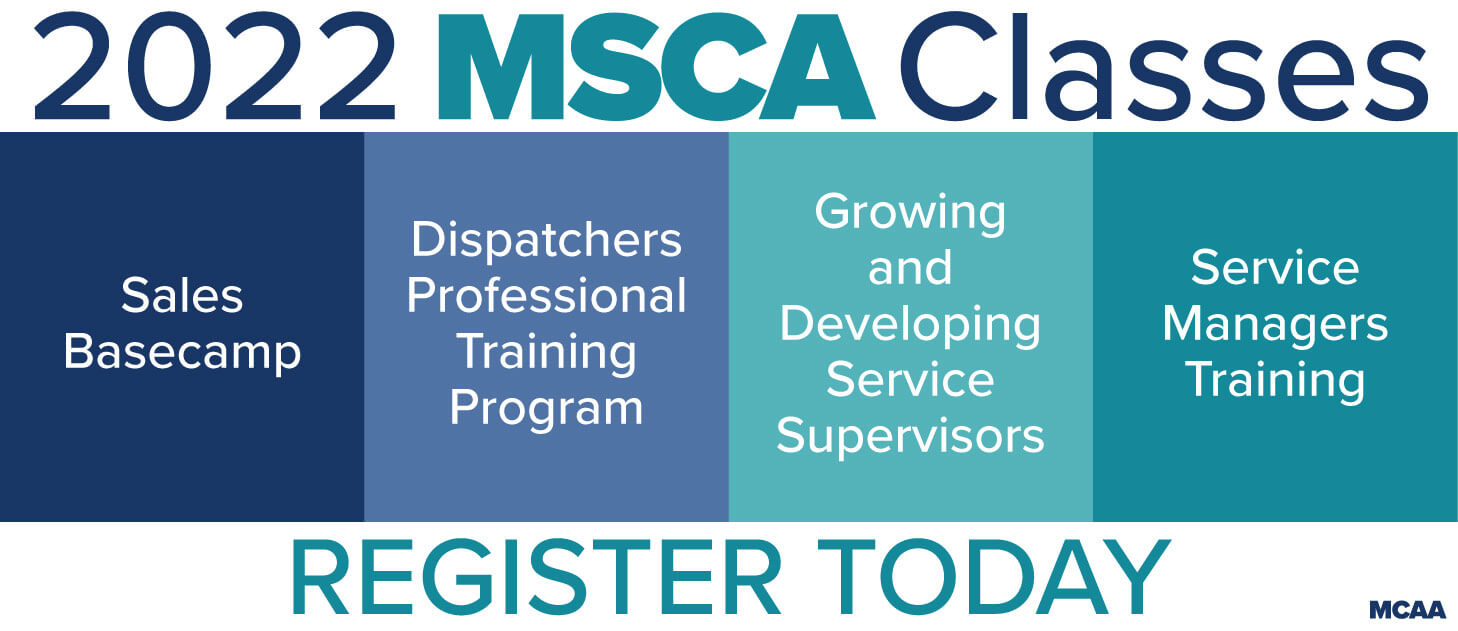 From sales to dispatch to service management and supervision, MSCA provides education to build your knowledge and skills to take your career to the next level and help your company succeed. Registration is now open for all classes. Class size is limited, so register today!
2022 MSCA Sales Basecamp
September 12 – 13, 2022 | Linthicum Heights, MD (near Baltimore)
MSCA's Sales Basecamp is the starting block for your entry-level service sales personnel. This two-day program will transform your recent hires, providing them with relevant skills for time management and the confidence to sell HVACR services.
2022 MSCA Dispatchers Professional Development Training Program
September 26 – 27, 2022 | San Jose, CA
Service dispatchers are your company's first point of contact with the client, and vital to the success of your business. MSCA's Dispatchers Professional Development Training Program is designed to help new or experienced dispatchers advance their careers, improve satisfaction with their jobs, understand their vital role in the company, and significantly enhance their ability to contribute to their company's success.
2022 MSCA Growing and Developing Service Supervisors
November 10 – 11, 2022 | Orlando, FL
New field supervisors often lack essential management and leadership training. MSCA's Growing and Developing Service Supervisors fills that gap with the management and leadership training these team members need to confidently tackle today's business challenges. This program will advance leadership, coaching, planning, time management, communication, and motivation skills, giving supervisors and their companies a competitive edge.
2022 MSCA Service Managers Training Program
November 14 – 17, 2022 | Orlando, FL
Your service managers are charged with managing your team of service technicians to provide quality service efficiently and effectively. MSCA's Service Managers Training Program is designed to hone service managers' management and leadership skills. This highly interactive, hands-on workshop addresses typical daily challenges that service managers confront. It will give them the fundamental financial and interpersonal knowledge and skills they need for managing all aspects of the service operation.
Have Questions or Need Personal Assistance?
Contact Teresa Pezzi.
Related Articles