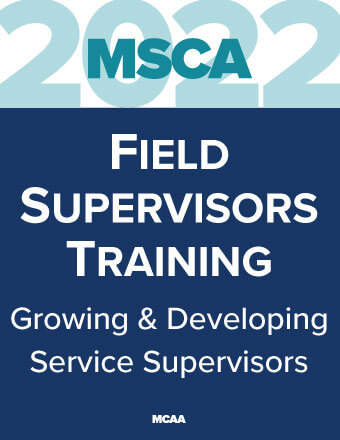 Date
November 10, 2022 - November 11, 2022
Fee

$925 for first member attendee / $850 per additional member attendee from the same company
Field service supervisors play a key role that has a direct impact on the bottom line. Often, these highly qualified technicians are placed in this management position with virtually no management or leadership training. MSCA's Growing and Developing Service Supervisors is a focused training program designed specifically for improving the performance of the service supervisor.
This program addresses proven training methods in:
leadership
coaching
planning
time management
communication
motivational techniques, and
many more skills
These will provide the attending service supervisor the edge and confidence to deal with today's workplace challenges. This program is not a lecture but a hands-on program using real-world exercises and video-recorded role plays that all attendees will be able to relate to and easily incorporate as part of their everyday responsibilities.
Every attendee who completes the program will receive a certificate of completion and a comprehensive workbook that they can use for years to come. This valuable workbook contains more than 100 sample forms, procedures, checklists and reports.
Suggested Attendees:

field supervisors
Ready to sign up?

PREVIOUS EVENT
NEXT EVENT