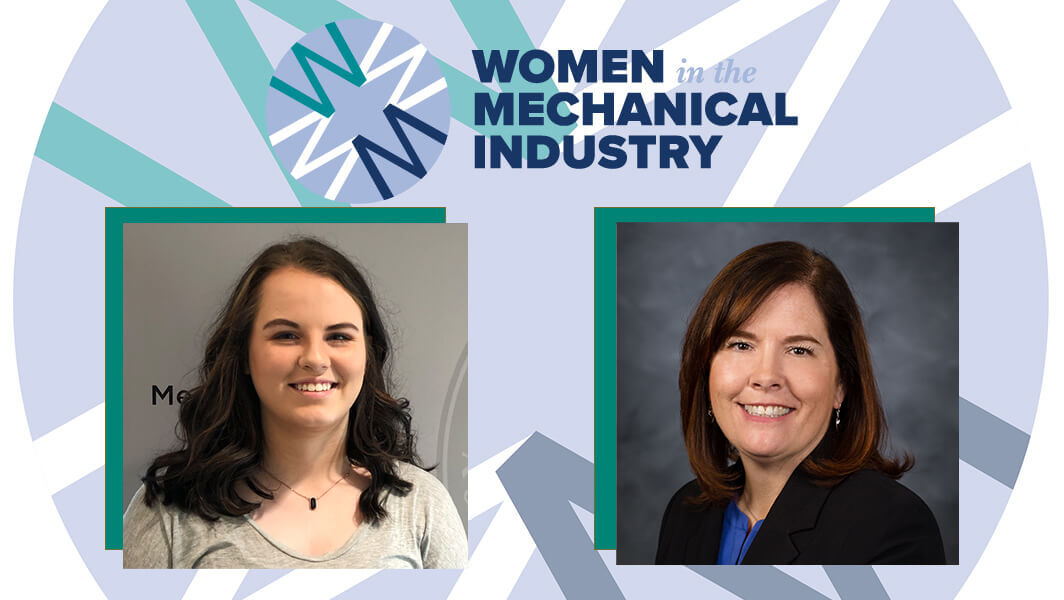 MCAA's WiMI Committee continued conversations this month with mentees and mentors participating in the WiMI Mentor Program. We are excited to introduce Ali and Wendy!
Ali Brown, a Senior Human Resources Major at The University of Nebraska, joined this program in hopes of meeting an industry professional that could share her journey and experience and help guide her on her newfound path. Ali has changed her major three times throughout her time at U of NE, starting as an architectural engineer major, switching to study construction management, and then recently transitioning to focus on HR. Ali was pleasantly surprised to be paired with Wendy, someone who is doing exactly what, she recently discovered, she would like to pursue in the future.
Wendy Glauber, has years of experience in human resources and compliance management, and is currently the General Counsel & Human Resources Director at John W. Danforth Company in Tonawanda, NY, where she has worked for the past three years and also serves on the WiMI Committee. Wendy has made it part of her mentoring mission to connect Ali with other female HR professionals in the industry, noting it is imperative that women have a supportive professional network.
Ali is grateful for the connections she has been able to make through this program, and for the continual encouragement she has received. Wendy has introduced Ali to other HR professionals to learn more about the field and has invited Ali to virtually shadow Wendy and Danforth's HR Manager so that Ali can be exposed to the various facets of HR. Ali is excited about the opportunity to observe what she has learned in school and see it put into action.
Wendy has also inspired Ali in a number of other ways. At last year's WiMI Committee meeting, Wendy first heard about Women in Construction Week, which occurs every March. After learning about this recognition week, Wendy felt compelled to celebrate the women of Danforth. She and her team planned a luncheon for all the women within the John W. Danforth Company team – both in the office and in the field. A prominent woman from their community, whose company is valued partner and customer of Danforth, spoke at the lunch and shared insights about being a women in a male dominated industry. This was the first time the women of Danforth had celebrated together and they were incredibly grateful for this opportunity to connect. Wendy says many of them are still talking about it and continue to thank Danforth for hosting. This is an event Danforth plans to host every March in hopes that by sharing exciting ideas like this with Ali, Ali will implement and host her own similar events one day!
Ali and Wendy were looking forward to meeting in person at MCAA's Convention in Maui this past March, and then reunite at MCAA's WiMI Conference in June. Unfortunately, the pandemic altered those plans, but this has not stopped them from communicating, collaborating and continuing their monthly calls and catch-ups. In fact, when asked if they see this partnership extending beyond the six month commitment, they both said; "Absolutely!"
Together they've established goals for Ali that extend into the next school year. Ali is looking forward to attending job fairs this fall and is happy to have Wendy by her side to help her prepare her resume, practice interview questions, and just provide encouragement. All things to set Ali up for success!
For more information visit the Women in the Mechanical Industry Initiative Page.
Related Articles