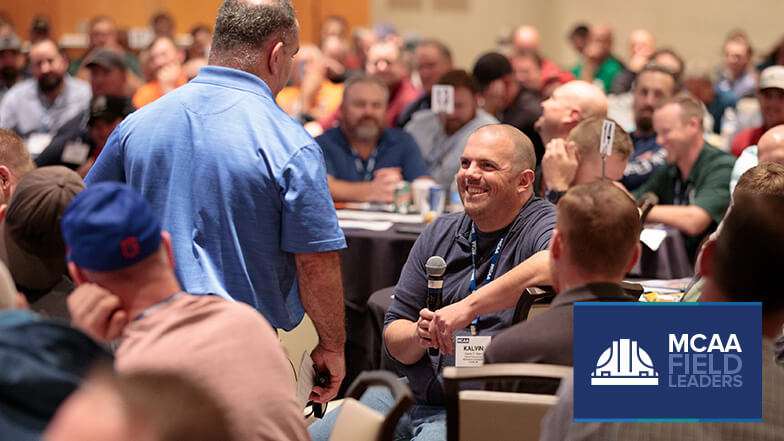 MCAA's Field Leaders Conference (FLC) held April 3 – 5 in Scottsdale, Arizona, hosted over 120 field personnel who gathered together to be inspired and re-energized over two and a half days of education and networking.
Attendees learned from the FLC Faculty how to reimagine their careers and see themselves as the everyday leaders they are while re-establishing their leadership styles, ultimately elevating themselves and those around them – on and off the job site.
The conference undeniably delivered lifelong education and motivation. Just see what attendees had to say…
"This conference exceeded all of my expectations. I am leaving not only a better superintendent, but a better husband, father and person."

Scottsdale, April 2023
"The Field Leaders Conference inspired me in ways I wasn't expecting. I will be bringing back several of my team to the FLC conferences later this year."

Scottsdale, April 2023
Special thanks to Arizona MCA for their support in bringing this conference to Scottsdale.
There are three more opportunities to attend this conference this year that your field personnel cannot afford to miss: May 17-19 in Chicago, IL, August 2-4 in San Francisco, CA, and October 11-13 in Des Moines, IA.
To learn the details of each conference and register attendees, follow the links below. We look forward to seeing your field leaders this year!
Related Articles