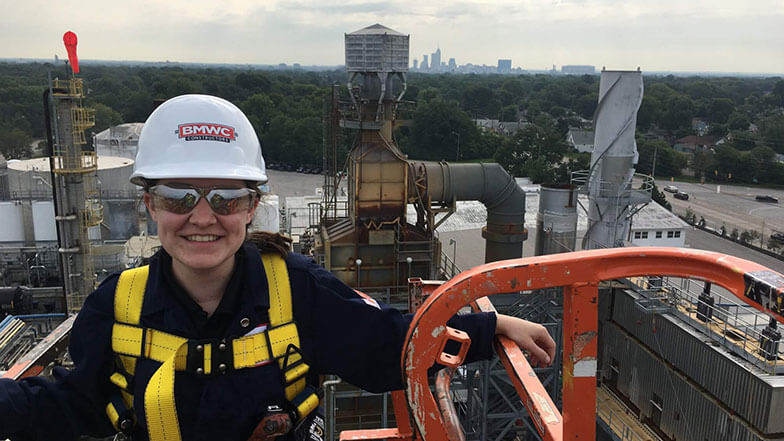 MCAA congratulates Madelyn Conway, a senior at Purdue University, for accepting a full-time position with BMWC Constructors, Inc. She will be working as a project engineer in their Indianapolis office following graduation in the spring. Madelyn said, "because of MCAA, MCA of Indiana, and the Purdue MCA Student Chapter, I have found my career!"
Madelyn is a past president of the MCAA Student Chapter at Purdue, and an MCAA19 recipient of Ferguson's Women in the Mechanical Industry Scholarship. You can find her featured in the monthly WiMI Minute video series.
Madelyn interned two consecutive summers at BMWC. She interned at the Indianapolis office in 2018 and this past summer in their Portland, Oregon location. BMWC used an MCAA Internship Grant, underwritten by MCERF, for Madelyn's 2019 internship.
To preview students' resumes, visit mcaagreatfutures.org.
Related Articles