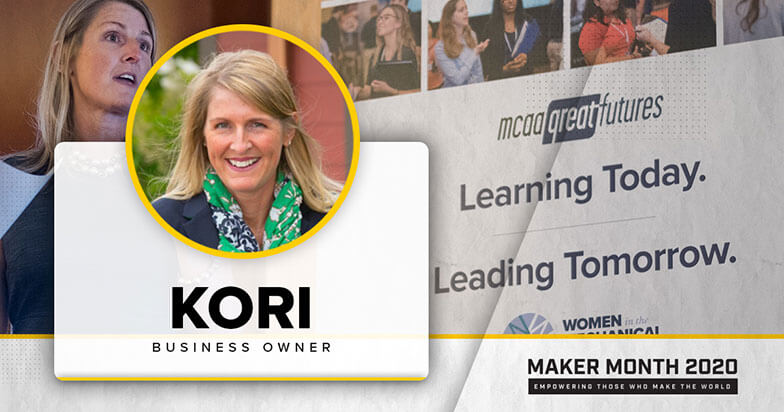 Kori Gormley-Huppert, president of MCAA member Gormley Plumbing + Mechanical and chair of MCAA's Women in the Mechanical Industry Steering Committee, is among those profiled as part of Stanley Black & Decker's Maker Month Campaign. The campaign is designed to empower makers and tradespeople around the world. Stanley Black & Decker is the parent company of DEWALT and LENOX, both MCAA members.
In the interview-style profile, Kori talks about her company, her career and the mechanical industry. She also offers advice to those who are just getting started thanks to perspective gained from her own experience and her work on MCAA's Career Development Committee.
In addition to profiles spotlighting a diverse range of makers and creators from tradespeople and engineers to philanthropists and innovators throughout the industry, the campaign shines a light on the trade skills gap, which is one of the biggest issues facing the workforce today.
"To help solve for the vast skills gap today, an issue made worse by the ongoing COVID-19 pandemic, businesses need to showcase and celebrate the wide variety of opportunities people can pursue across the skilled trades," said Jim Loree, President & CEO of Stanley Black & Decker. He added "Maker Month is our contribution to this effort, helping to highlight the vast potential these careers offer."
Related Articles