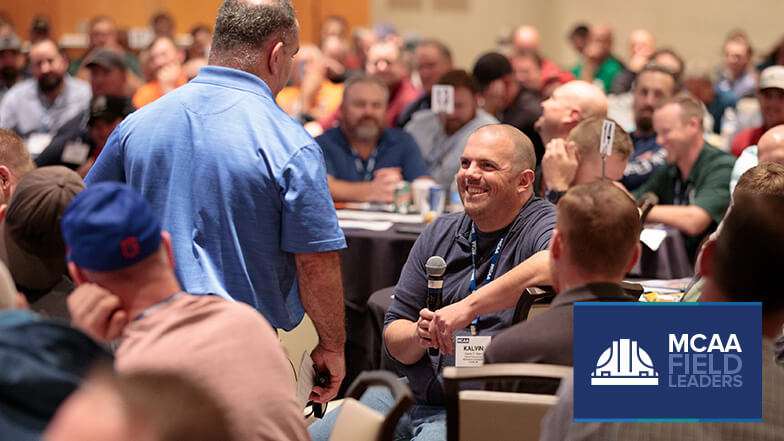 MCAA's Field Leaders Conference gives field leaders at all levels the skills, understanding, and inspiration to positively impact your company's bottom line. This is an investment that will pay off throughout their careers. Can you afford not to send them? The conference will offer the same education in Indianapolis, IN (October 12-14, 2022) and Kansas City, MO (November 2-4, 2022). Register your field leaders today!
"I cannot recommend this course enough and, if you want to take your team, and your company to the next level, make sure you take advantage of this course. We have sent a significant number of people to previous sessions and will continue to do so as long as they are offered.

Don't miss out. Get your people signed up today!"

Keith Atteberry, President/CEO
Marelich Mechanical, Co., Inc., Hayward, CA
Field leaders will learn to:
View themselves as professionals
Understand how their performance impacts the bottom line
Establish tangible goals
Appreciate the importance of customer relationships and their role as the face of the company
They will return to your company with:
Real-life tips and tools for success on the job site
Ways to control crucial job site conversations
An action item list they can put to work right away
A fresh perspective on the latest tools and construction resources
A network of other jobsite leaders to advise and support them
The inspiration to take this knowledge and apply it to better themselves at work, and in life
Don't let your field leaders or your company miss out! Choose your preferred dates to register your field leaders today!
Related Articles