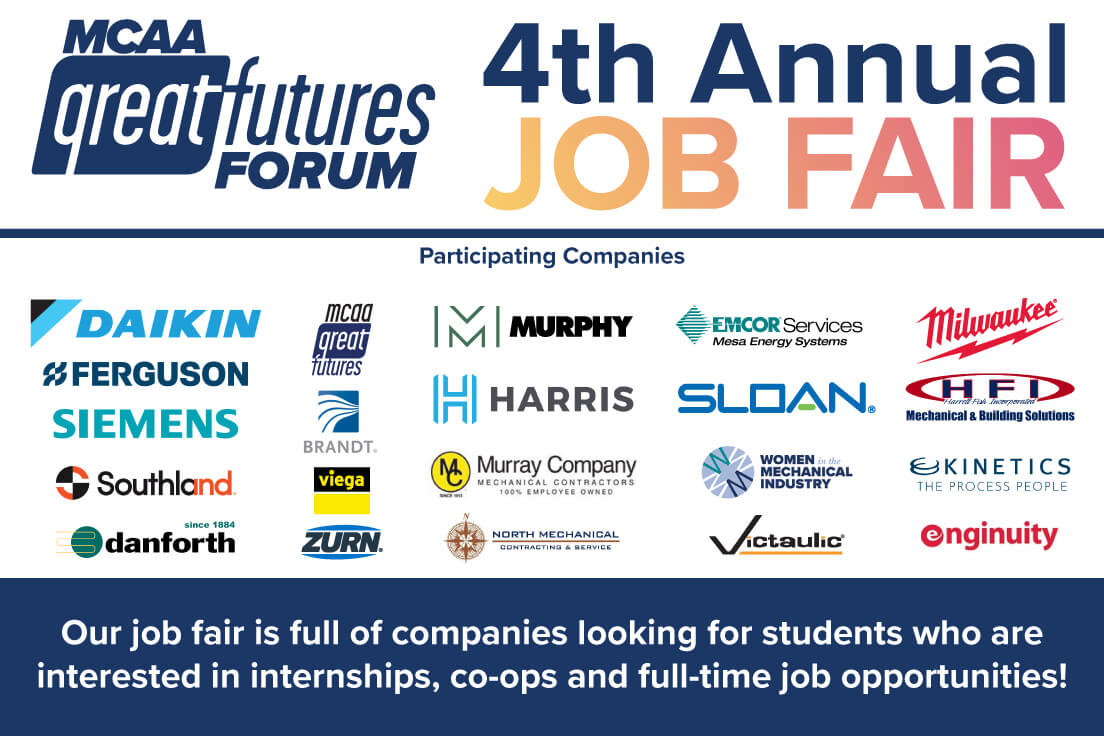 Our Job Fair is one of the main events at the GreatFutures Forum. MCAA & MSCA member companies from across the country will be onsite and ready to discuss internship, co-op and full-time job opportunities with students like you.
Join us October 17th-19th at the JW Marriott Scottsdale Camelback Inn Resort & Spa in Scottsdale, AZ for the 2021 GreatFutures Forum! At the forum we have a ton of exciting things planned and we hope to see you there!
---
To sign up for the forum click the "Register Now" button. For more information about the GreatFutures Forum 2021 in Scottsdale, AZ click the "Event Website" button. For any other questions please email Megan at mwalsh@mcaa.org.
Related Articles