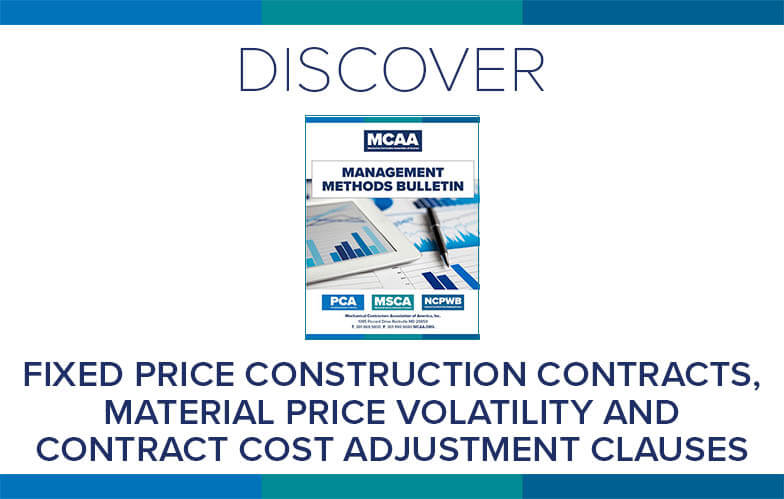 Volatility of construction material and equipment costs is greater now and in recent years than previously has been the case. That volatility and uncertainty in stable pricing and commodity availability is likely to grow worse in coming years, not stabilize. The combination of raw material and natural resource scarcity, burgeoning infrastructure demand worldwide, with concomitant commodity and construction demand in the Far East and elsewhere, and unpredictability of world political stability (and shipping infrastructure too) all argue strongly for ever- greater vigilance in commodity purchasing and price commitments in procurement planning for fixed-price construction contracts.
Even worldwide climate change can affect commodity availability and price stability. In some cases, drought has led to hydro-electric power rationing and cutbacks in mining and material production which has cut material availability and put upward pressure on prices unpredictably.
For a full list of available Management Methods Bulletins, visit the Management Methods Bulletins page.
Have Questions or Need Personal Assistance?
Contact MCAA's Frank Wall.
Related Articles