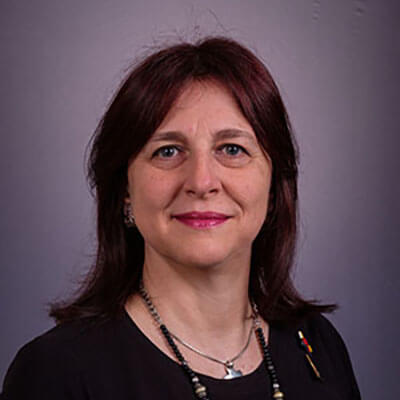 This year's MCAA Educator of the Year Award was presented to Cristina Cosma of the Wentworth Institute of Technology. The award, including a check, honors her mentoring ability, industry knowledge and involvement, and her active participation in MCAA's Student Chapter program activities.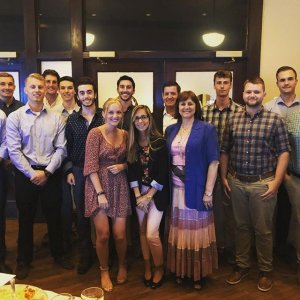 The students of the Wentworth MCAA Student Chapter sponsored by the New England MCA, Inc. (NEMCA) said, "a mentor's role is to provide guidance, advice, encouragement, support, and resources. Cosma checks off all of these boxes and more."
MCAA Student Chapter members credit Professor Cosma for the chapter's fast growth and success, noting that "She puts a lot of time and effort into this chapter to ensure that we get the most out of it."
Cosma has worked with chapter members to coordinate fundraising and community service events, including working with NEMCA on the annual golf tournament and facilitating an HVAC project for a neighborhood church.
Under Cosma's guidance, the students have placed in the top ten of the MCAA Student Chapter Competition for the past seven years. Cosma has also helped increase chapter membership. According to chapter members, "Getting new members into our chapter is always something we struggle with. 90% of the students in our chapter hear about it through taking classes with Cosma. She will always advocate for MCAA and all of the opportunities it gives us students. She pushes us to attend all of our schools' club involvement fairs to try and present our chapter and get new students to join."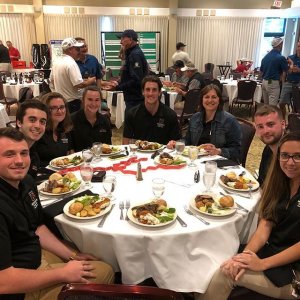 Professor Cosma maintains close relationships with NEMCA members and NEMCA Executive Vice President, Stephen Affanato, which has given the students many opportunities. For example, she has connected students with MCAA members for internship and co-op opportunities that led to full-time positions.
Cosma has "created an amazing opportunity when it comes to the students making lasting relationships with industry leaders. At any event Cosma urges us to step out of our comfort zones and talk to as many contractors as possible."
MCAA and the John R. Gentille Foundation congratulate Cosma on her accomplishments, her chapter, and her contributions to the industry.
The Wentworth students say, "we can't begin to thank Professor Cosma enough for all the help she has given this chapter, we seriously owe all of our success to her guidance."
Related Articles