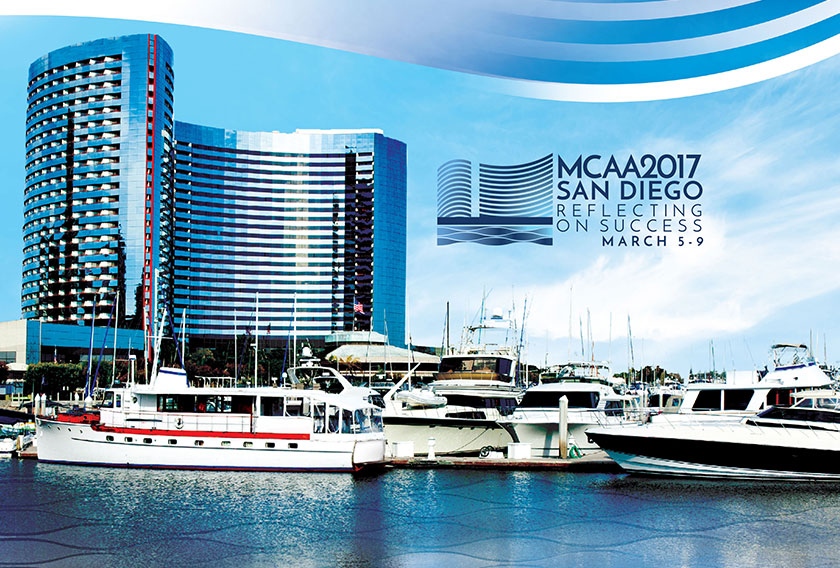 Thank you for joining us in San Diego for MCAA 2017! You can view, download and share great memories of our time together. Best of all, they're free!
Here's how it works:
Step 1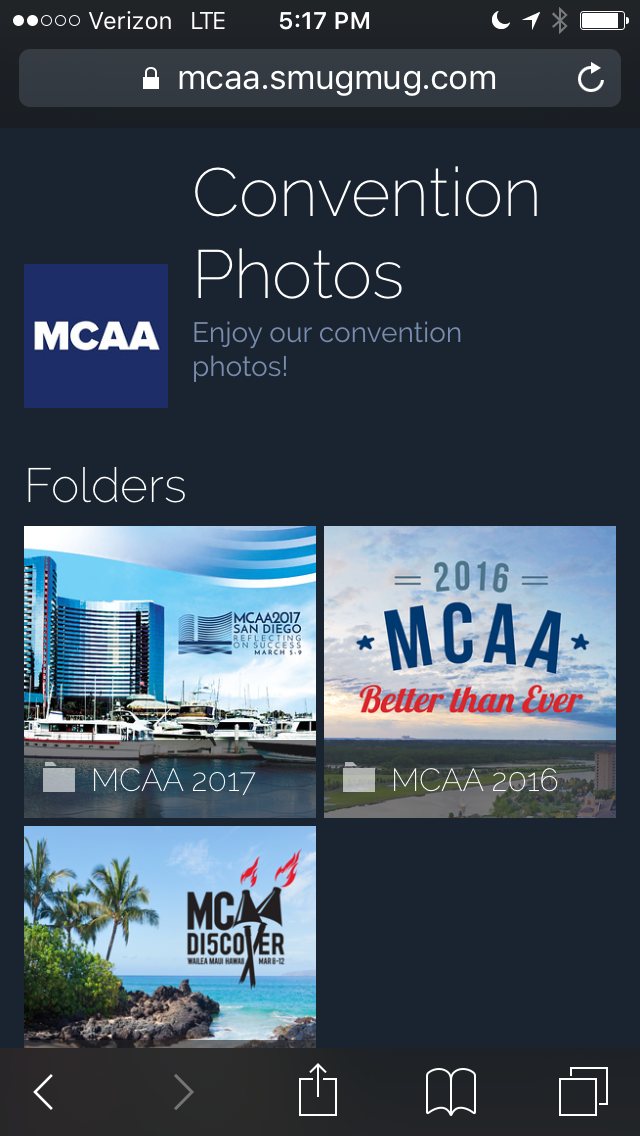 Step 2
Choose the gallery you would like to explore – there's one for each day.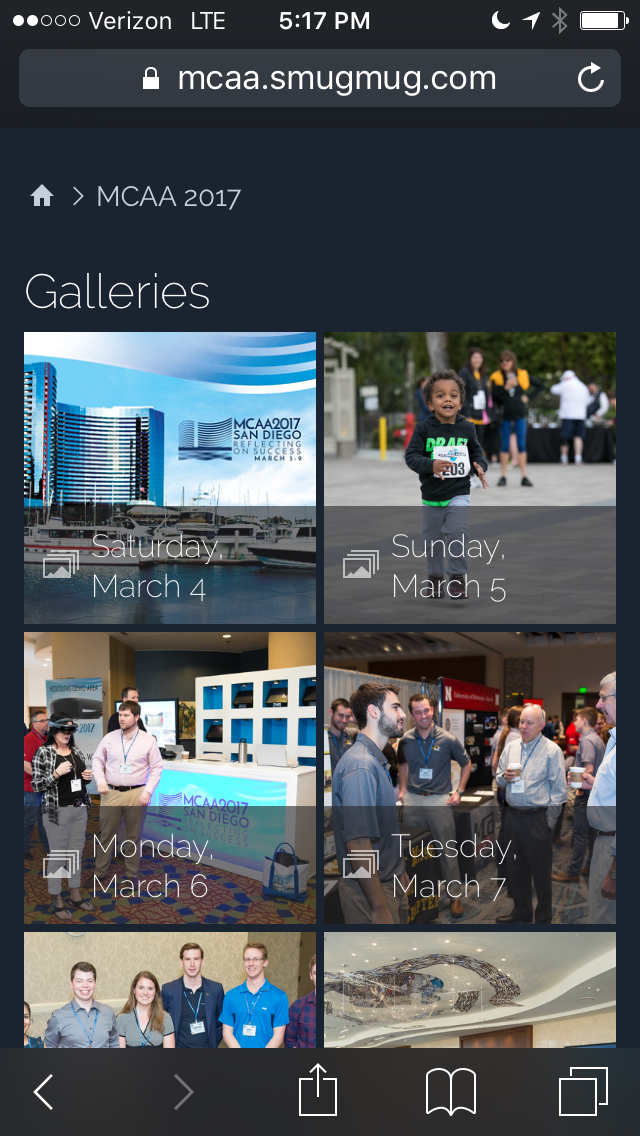 Step 3
Click the Slideshow or arrow button to see a slideshow of the day's photos.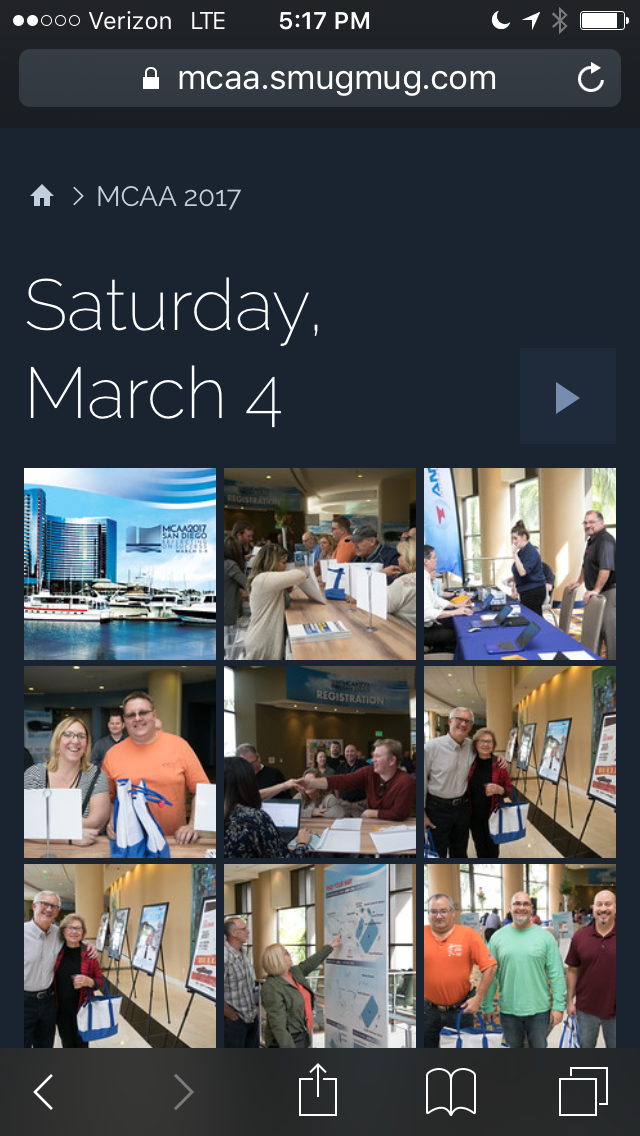 Step 4
Choose a photo, then use your phone's features to share or download it.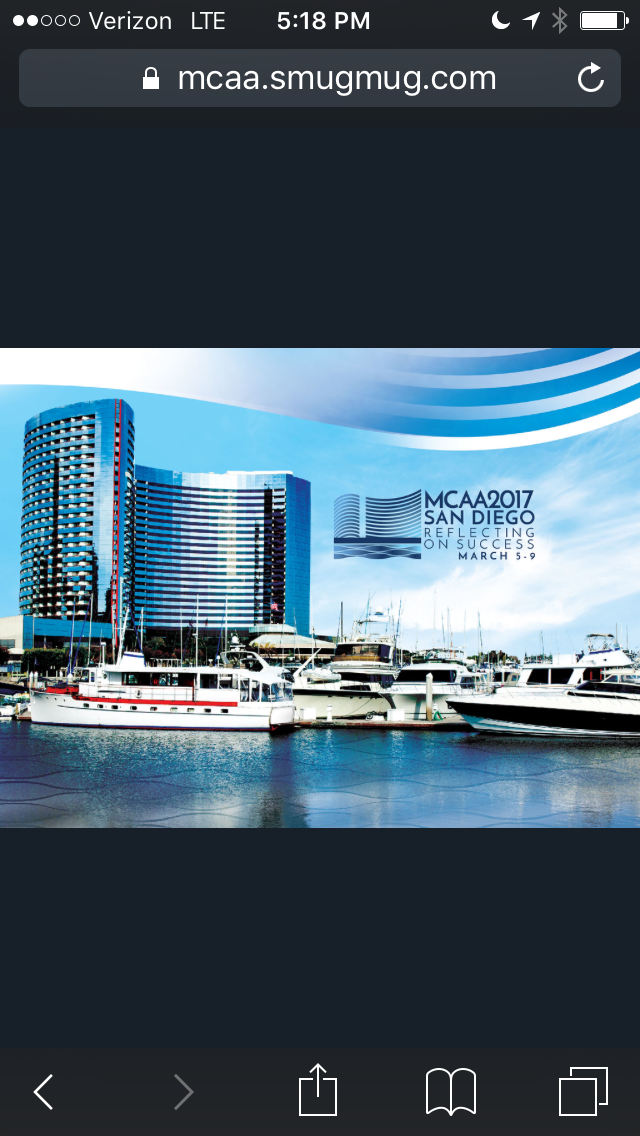 Ready to make new memories?
Plan to join us for MCAA 2018 on March 25-29 at the JW Marriott Hill Country in San Antonio.
Related Articles