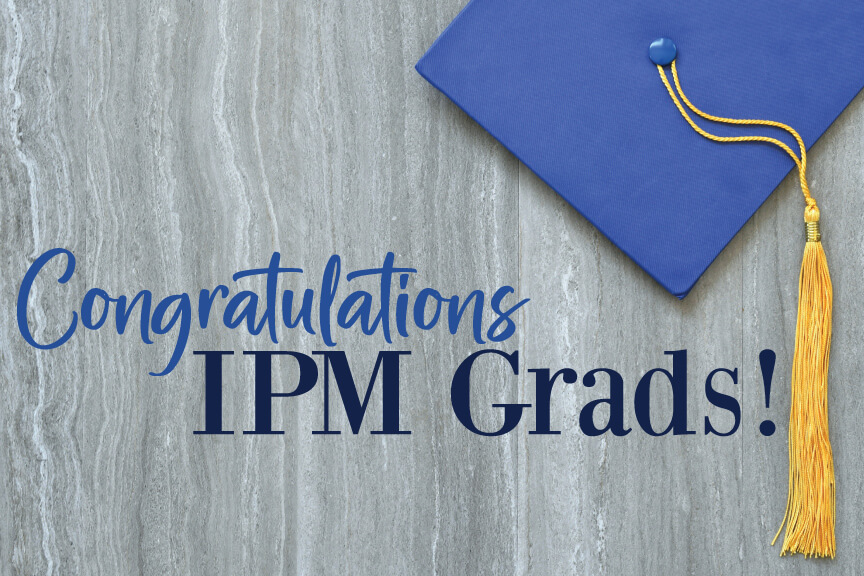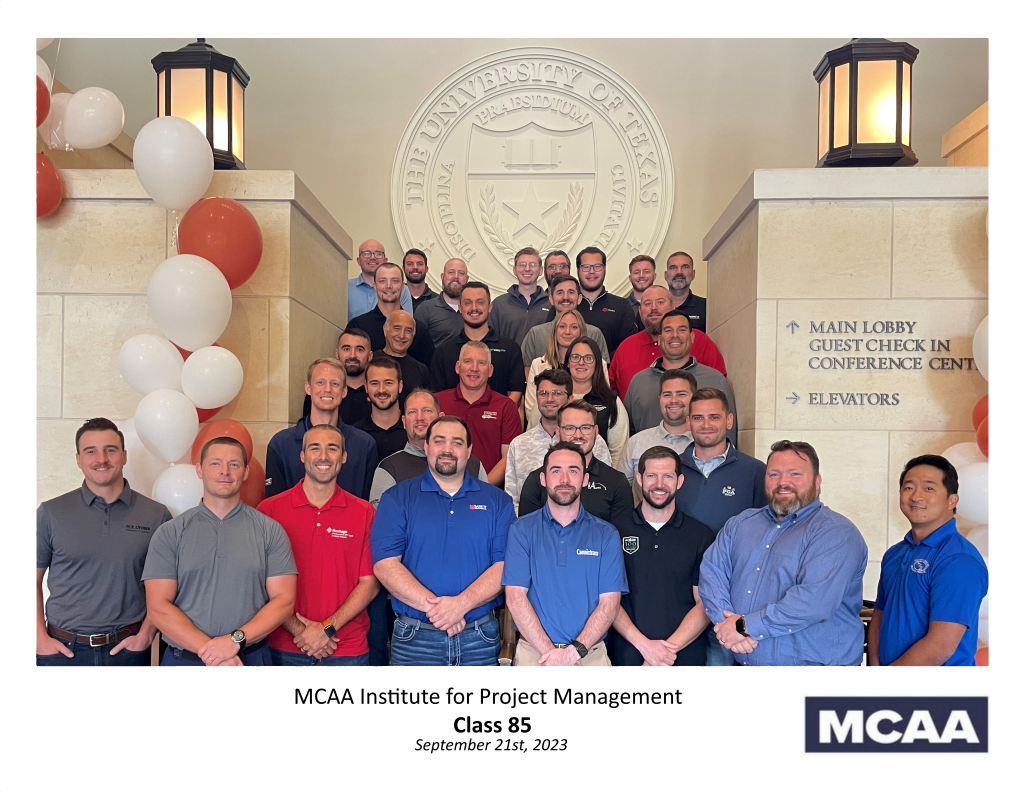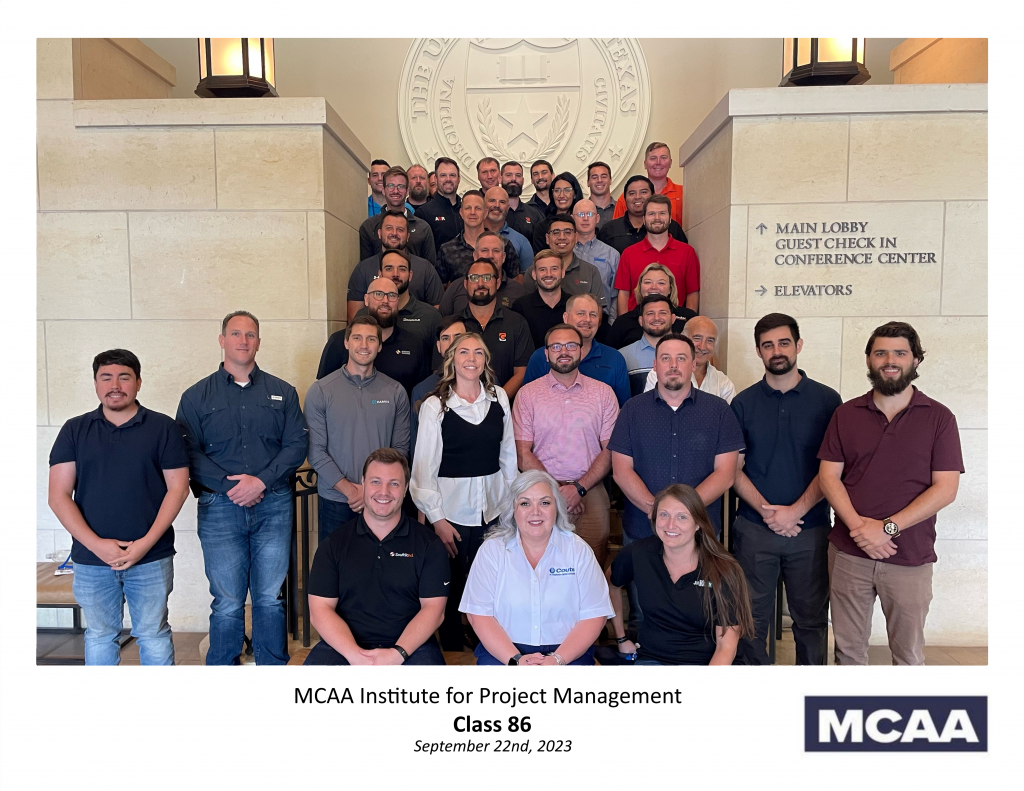 At the conclusion of every Institute for Project Management, the class elects an 'MVP' from amongst their peers. We hand out little blue cards, everyone writes down a name, and then we tally them up. On Thursday, we received among those cards an unusual 'nomination,' which we love because it was such a representative description both of how an IPM peer network comes together and also of the caliber of attendees.
The card, submitted by the individual who ended up winning the MVP award, read as follows:
"The entire class. From the very first day of the first week, this class has come together. We have helped each other, listened, partied, and really made this one of the most enjoyable experiences of my life. Picking one person from this class is almost impossible, in my opinion."

– John Drew, Corporate Mechanical
Congratulations to the graduates in IPM Classes 85 and 86. The PMs who attend these courses demonstrate time and again that MCAA member companies are made up of the best talent in the industry, and this September's grads are no exception. The volunteers of PMEC hope to see them all again at future MCAA programs!
Constantly Reimagined to Address Today's Challenges
Founded in 1987, MCAA's Institute for Project Management is older than many of the project managers who attend. But the hallmark of our program is that it is ever-changing and evolving to keep pace with the challenges facing the mechanical industry today. Our curriculum is constantly evaluated and reimagined by our dedicated Project Management Education Committee volunteers; and informed by feedback from our students about what they need to know to be the best project managers (PMs) in the industry. The lessons learned at IPM are invaluable to attendees from companies both big and small.
In-Demand Training Delivers a Great Return on Investment
The IPM is MCAA's most in-demand project management training program, and so it has enrollment limits. If you have a top-notch PM with 3+ years of experience, sign them up and we will deliver a great return on investment not just for them as individuals, but for your company as a whole.
Registration Will Open January 30 for the Next Classes
Mark your calendars! Registration for our April-start programs will open at 12pm EST on January 30. To learn more about the program, click the button to visit our course webpage.
Related Articles