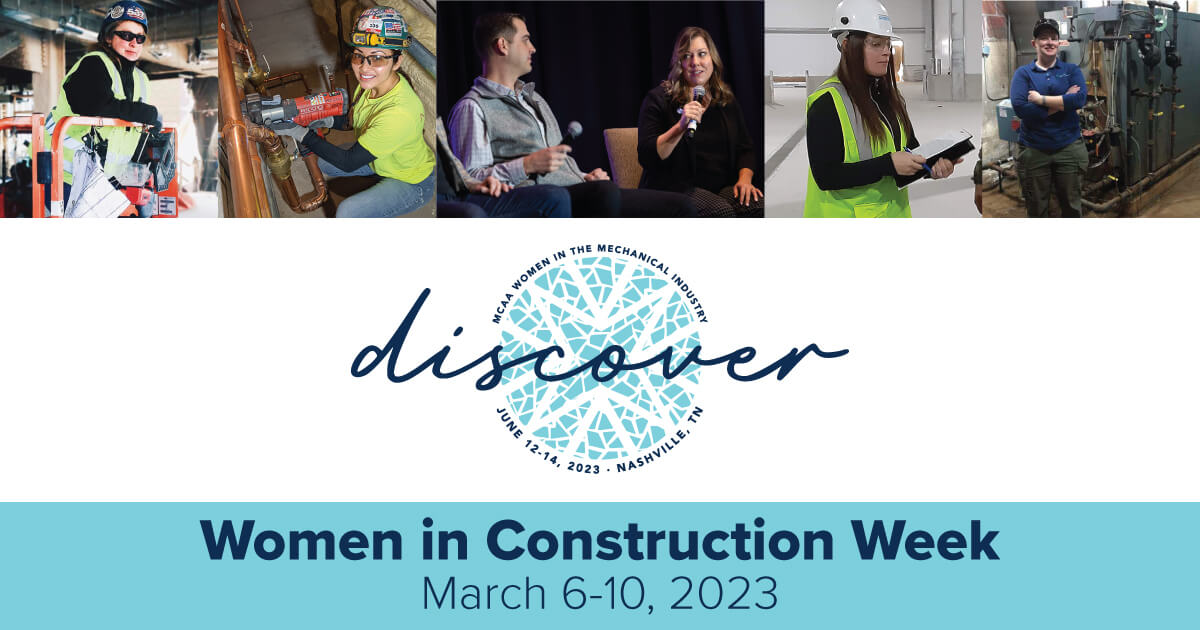 Women in Construction Week or WIC Week celebrates and promotes the role of women in the construction industry. In 1998, NAWIC held the first WIC Week and it has grown and expanded each year since. This week, MCAA wants to celebrate the many successful women among our membership and this amazing industry.
MCAA launched our Women in the Mechanical Industry (WiMI) initiative in 2018 and it has continued to grow year after year. The WiMI initiative was created to enable women in the mechanical industry to further enrich their careers through networking, educational, mentoring and career development opportunities. Over the years WiMI has brought education opportunities across all of MCAA's events, including MCAA's Convention, MSCA's Education Conference, MCAA's Safety & Health Conference and the MEP Innovation Conference. WiMI's largest opportunity for education and networking for women in the industry is at our annual WiMI Conference.
This year's WiMI Conference will be held June 12-14 in Nashville, TN and is a great opportunity for all women to DISCOVER  their potential. The conference will feature exceptional speakers, interactive educational sessions, industry related roundtables and opportunities to build lasting relationships with fellow women in the mechanical industry. A full menu of educational offerings will help attendees discover all the opportunities this industry has to offer. From industry newcomers to executives, and everyone in between, this is the event to attend for all women in the mechanical contracting industry.
Related Articles