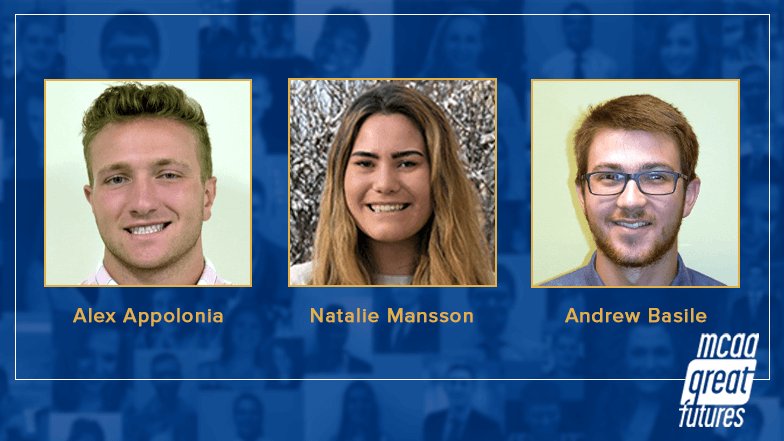 Arden Engineering Constructors, LLC, internships prepare students for careers in the construction industry. That guidance has paid off for both the company and three recent graduates who accepted full-time positions within the Arden Building Companies family of businesses. Congratulations to Natalie Mansson, Andrew Basile and Alex Appolonia on finding their great futures with Arden.
About Natalie
Natalie Mansson was hired in May 2020 as Arden Engineering Constructors, LLC's newest Project Engineer. She interned for the company last winter.
She has had an interest in construction from an early age. "I knew construction would be a great career path for me when my family bought an old Cape house that needed a major renovation," she said. "I would always ask the contractor, plumber, and electrician questions about their work and the different systems used."
A recent graduate of Roger Williams University, Natalie studied Construction Management (CM). She grew to love the construction industry more during her time in school, so she decided to take another year to receive her master's degree in CM.
"My experience at Arden so far has been incredible. I have been working in the estimating department, learning the different software the estimators use and completing various takeoffs. I have also worked with project managers, attended an on-site meeting, and did a site walk-through to see the incredible work Arden is doing."
About Andrew
Andrew Basile was hired this May as a Controls Engineer with Earthwise Energy Technologies. Andrew is a graduate of Western New England University where he studied Mechanical Engineering.
"I chose mechanical engineering as my field of study because of my love to learn about the inner workings of everyday objects and systems and to be able to use that information, along with some creativity, to create a useful end product," he said. "For my future in this field, I hope to find a specific application that I am passionate about so I can be invested in my projects and produce results I am proud of."
Andrew, who interned for Arden during the past two summers recalls his internship experience fondly:
"My experience at Arden has been very informative, with the possibilities for work with a mechanical engineering degree, and the amount of information I can still learn. Working with Paul Carter, General Manager of Earthwise Energy Technologies has shown me the more technical, controls side of HVAC, while working with Tim Elliott, Director of Design & Engineering at Arden Engineering Constructors gave me a more physical understanding of the systems. With the combination of both experiences, I have obtained a more complete understanding of HVAC systems and every step taken to create a functioning system."
About Alex
Alex Appolonia was recently hired as a Project Engineer on the Unique Metal Works, LLC team.
A University of Rhode Island (URI) graduate, Alex was a Civil Engineering major when he interned with Arden last winter. He worked under Arden Engineering Constructors, LLC Project Manager Rob Cote, and enjoyed on-site visits to the new URI College of Engineering building.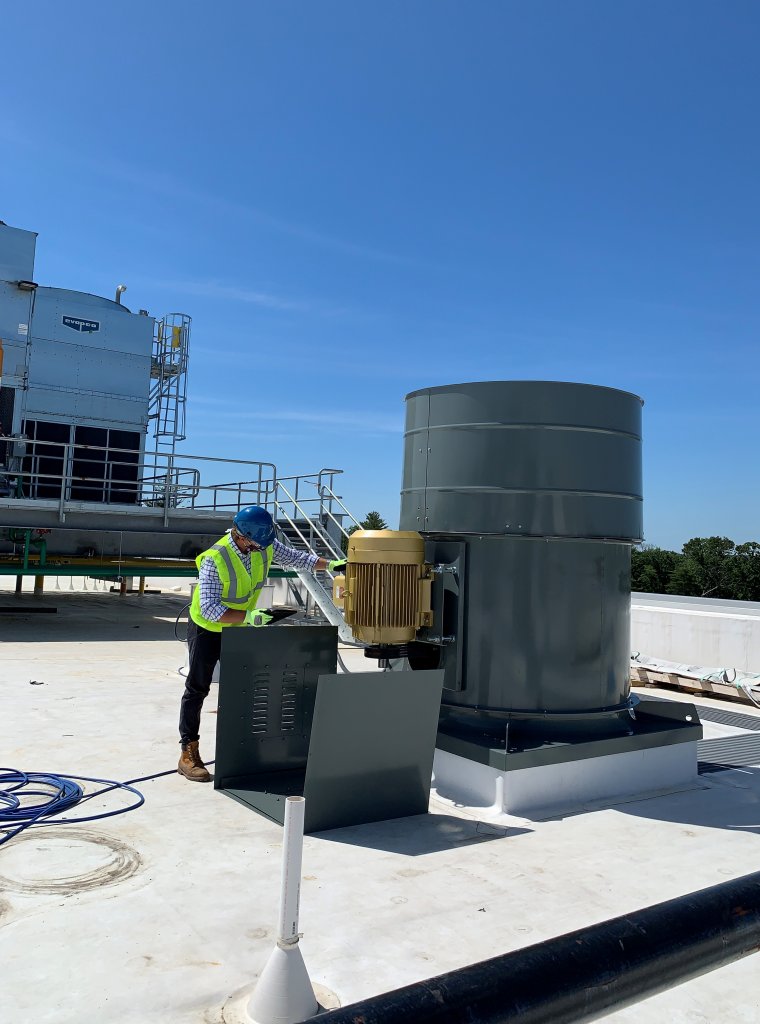 He says, "I have been able to experience the precise detail and coordination it takes to complete a project of substantial caliber. My time here at Arden has given me hands-on experience in the field and shown me that to be a successful project manager or engineer one must be punctual, concise and transparent when coordinating with all the other trades from start to finish of every project."
Alex is currently working on the Infinity Meat Solutions project, a new $100M, 200,000 sq. ft. meat-packaging facility in North Kingstown, RI. This is a joint project for Unique Metal Works, LLC, Arden Engineering Constructors, LLC, and Earthwise Energy Technologies.
Related Articles