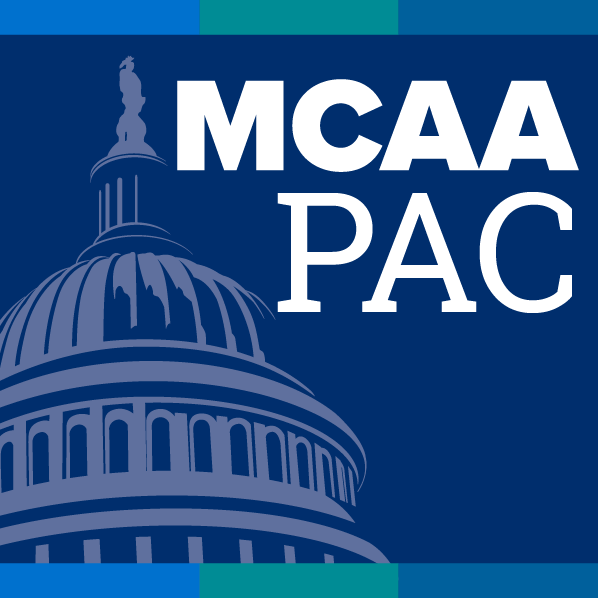 Members of the MCA of Connecticut's Board recently continued the long-standing tradition of Board support for the MCAA PAC. They join a long list of supporters who have provided funds to ensure that the MCAA PAC can continue its efforts to gain our members and our industry a fair hearing in federal public policy decisions.
Those supporting the MCAA PAC from January 1, 2018 – November 30, 2018 were:
Kristin Abrahamson
Anthony J. Ahern
John E. Ahern
John E. (Tripp) Ahern
Keith Atteberry
John Baker
Robert M. Berkmoes
Robert Bolton
John W. Brainerd, Jr.
James W. Bruner
Katherine & Todd Bruno
Pete Buongiorno
David G. Cannistraro
Joseph & Susan Cannistraro
Robert & Robin Carder
Don Chase
Jay Chase
Daniel Cheresko
Matt & Lori Clarke
Lonnie Coleman
Richard Cook
Steve Cornelius
Dennis G. Corrigan
Matt Cunningham
Steve Dawson
James Deflavio
Carl & Jackie Evans
Carl M. Evans
Mason & Mary Evans
John Feikema
Mark Felio
Robert Felix
Charles Fell
John & Valerie Ferrucci
Robert & Deborah Fisher
Christopher P. Fitch
James & Sara Ford
Steve Fosdick
Christopher J. Freeman
James P. Gaffney
Michael & Christine Gallagher
Don Giarratano
Jason Gordon
John Green
Jeffrey & Margery Grodsky
Carl Grolle
George Hamori
George Mulvaney Revocable Trust
Curtis Harbour
Kenneth Harbour
Brian Helm
Duane & Linda Hendricks
Jace & Rachel Hierlmeier
James & Lisa Hill
Todd Joseph Hoyt
Brian Hughes
James R. Jarvis
Scott E. Johnson
Armand H. Kilijian
Robert A. Lake, CPA
Scott & Rhonda Limbacher
Jay Lusita
William Lynch
Sheri L. McGinty-Flesher
John & Bridget McKenney
Beni Menaco
The Miles Family Revocable Trust
Barry Moore
Jose Moreno
Patrick & Laura Murphy
Clifton D. O'Donal
Randall Pagel, Sr.
Michael Reed
Glenn Rex
James R. Reynolds
Mark Rogers
Chris Saldecke
Richard J. Sawhill
Timothy & Jennifer Schneider
Robert Snyder, Jr.
Bryan Suttles
Krista & Raphael Tahlman
Kathleen & Timothy Taylor
Michael & Brenda Tobin
Lawrence Verne
Frank Wall
Thomas Wanner
Graham Williams
Paul & Jillian Wing
Adam & Paula Wunderlin
MCAA PAC appreciates your support.
Related Articles