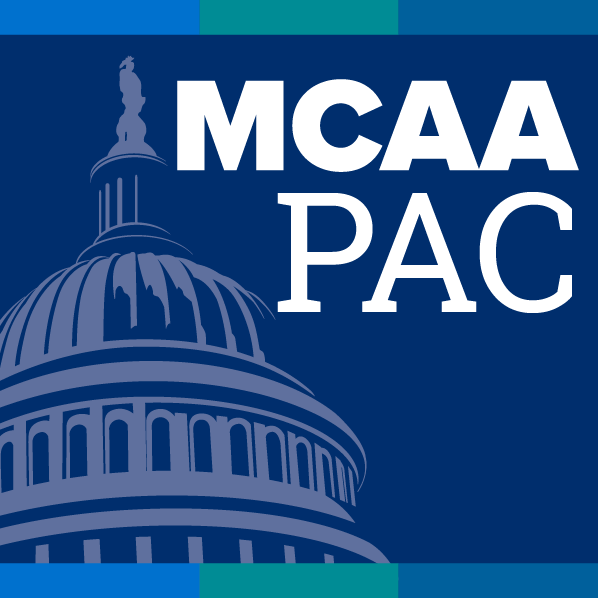 Thank you to everyone who supported the MCAA PAC in 2019. With your support, the MCAA PAC can continue its efforts to gain our members and our industry a fair hearing in federal public policy decisions.
Those supporting the MCAA PAC from January 1, 2019 – December 30, 2019 were:
Shannon Baker
Robert Beck
Robert M. Bolton
Michael Brandt
Pete Buongiorno
Michael Cables
Robert Carder
Jay Chase
Lonzo Coleman
Steve Cornelius
Dennis Corrigan
Matthew Cunningham
Anthony D'Ascenzo
Jim DeFlavio
Fredric J. Dorci
Carl M. Evans
Robert Felix
Chuck Fell
Christopher J. Freeman
Greg Fuller
Michael Gallagher
Don Giarratano
Richard Gopffarth
Jason Gordon
Curtis Harbour
Tim Healy
Brian Helm
Brian C. Hughes
Robert A. Lake
William Lynch
Mark Magnuson
The Miles Family Revocable Trust
Beni Monaco
Michael Reed
Rebecca A. Rex
James R. Reynolds
Mark Rogers
Nicholas Sapnar
Richard Sawhill
Bryan Suttles
Michael Tobin
Tim Vasquez
Lawrence Verne
David J. Voytko
Frank Wall
MCAA PAC appreciates your support.
Related Articles