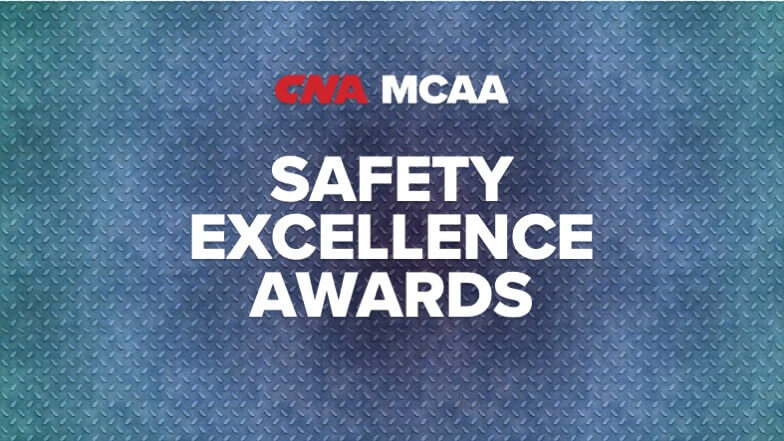 MCAA and long-time partner in safety CNA bring you the prestigious MCAA/CNA Safety Excellence Awards Program. The annual awards honor MCAA member companies' successful safety programs and innovative safety initiatives because nothing is more important than the health and safety of our workers. Take a moment to celebrate your company's successes in 2021 – apply today!
To be eligible to win, a company needs to apply by January 11, 2022, describing:
Its safety and health program in 2021 and why it believes it deserves the award, and
An innovation that helped it achieve a high degree of safety excellence during the year
Companies will be divided into five categories by number of hours worked, and a winner will be chosen in each category. Each winner will receive national recognition and an award for display. The award will be presented at the Awards of Excellence Breakfast on Wednesday, March 16 in front of more than 1,000 people just before pro football hall of famer Cris Carter delivers the keynote presentation at MCAA's national convention in San Diego, CA.
If you have any questions about the program, please contact MCAA's Executive Director of Safety, Health, and Risk Management, Raffi Elchemmas, at raffi@mcaa.org.
Related Articles