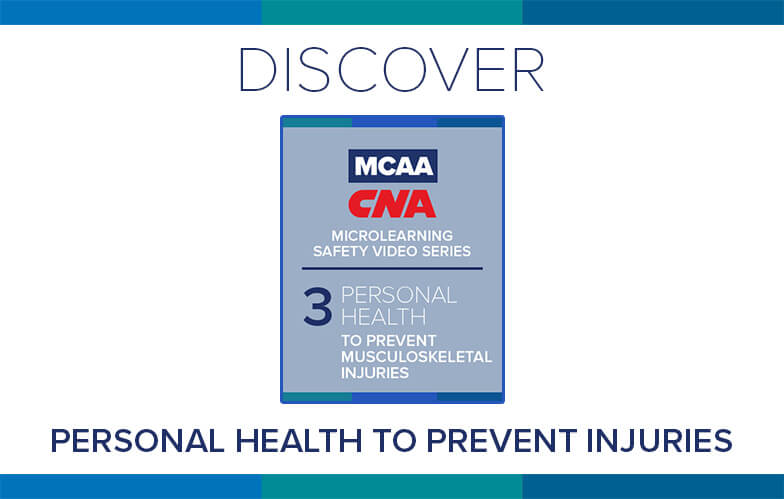 Each week, MCAA will highlight one or more of the educational resources that are free to MCAA members as a benefit of membership. This week, we focus on the MCAA/CNA MICROLEARNING SAFETY VIDEO SERIES: Worker Personal Health. This video will teach your workers simple personal health practices that can help reduce the risk of musculoskeletal injuries.
Your workers will learn:
How insufficient oxygen throughout the body leads to fatigue and increased risk of injury
Why it's important to have a healthy diet and stay hydrated
How both cardio and strength-building exercise can help
Why it's important to stretch and flex muscles several times a day
Together with our partners in safety, CNA, MCAA developed the video, which is part of the MCAA/CNA Microlearning Safety Video Series, a series of easy-to-watch safety videos that are under 3-minutes long.
Watch for highlights of the other videos in this series in the coming weeks. They are also available in our Resource Center any time.
Have Questions or Need Personal Assistance?
Contact MCAA's Raffi Elchemmas.
Related Articles