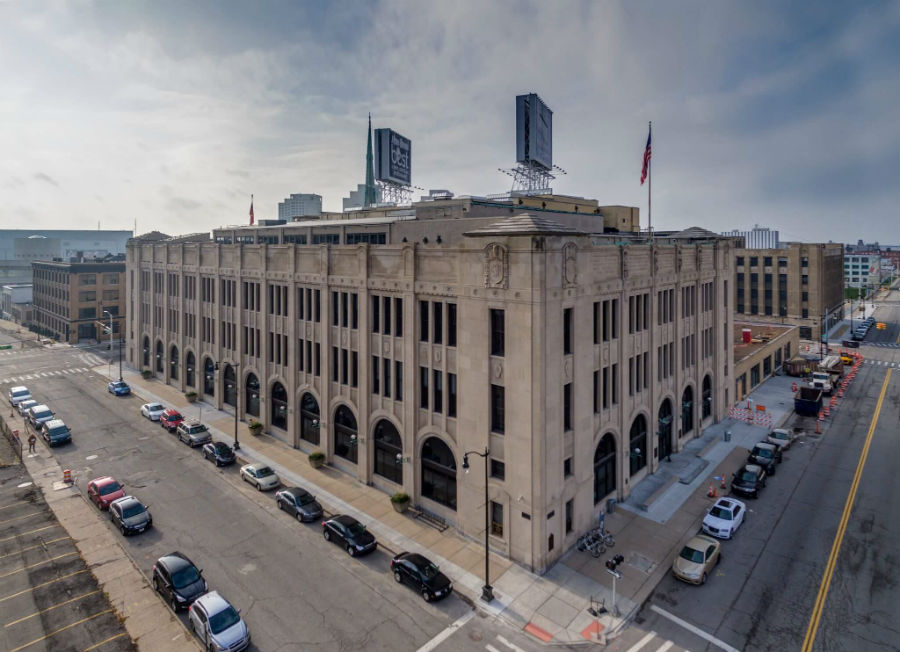 Victaulic's 3D Scanning Technology Enables Modeling of 100-Year-Old Detroit News Building
Victaulic's project management, coordination, and new 3D scanning technology allowed Western Mechanical Contractors, Inc. to cut days off the schedule for a historic building renovation, cutting labor costs and keeping the project on time and within budget. The 100-year-old Detroit News Building in downtown Detroit, MI, posed several challenges to restoration—including one tenant who remained in the building throughout the project.
In 2014, Bedrock Real Estate Services, a commercial real estate development firm owned by Dan Gilbert, founder of Quicken Loans, decided to buy the nearly vacant building. The developer wanted to restore the building by retrofitting it with new mechanical, electrical, and plumbing systems in hopes of attracting new long-term tenants.
Michigan-based Western Mechanical engaged Victaulic because they had seen Victaulic's technologies and solutions firsthand on other projects. "Victaulic was originally brought into the mix because of its track record of completing projects similar to the Detroit News Building on time," said Phil Orsi, project manager for Western Mechanical. Orsi knew how troublesome retrofitting old buildings
could be and that without the right partner, the project could quickly go over budget and last longer than projected.
Overcoming Challenges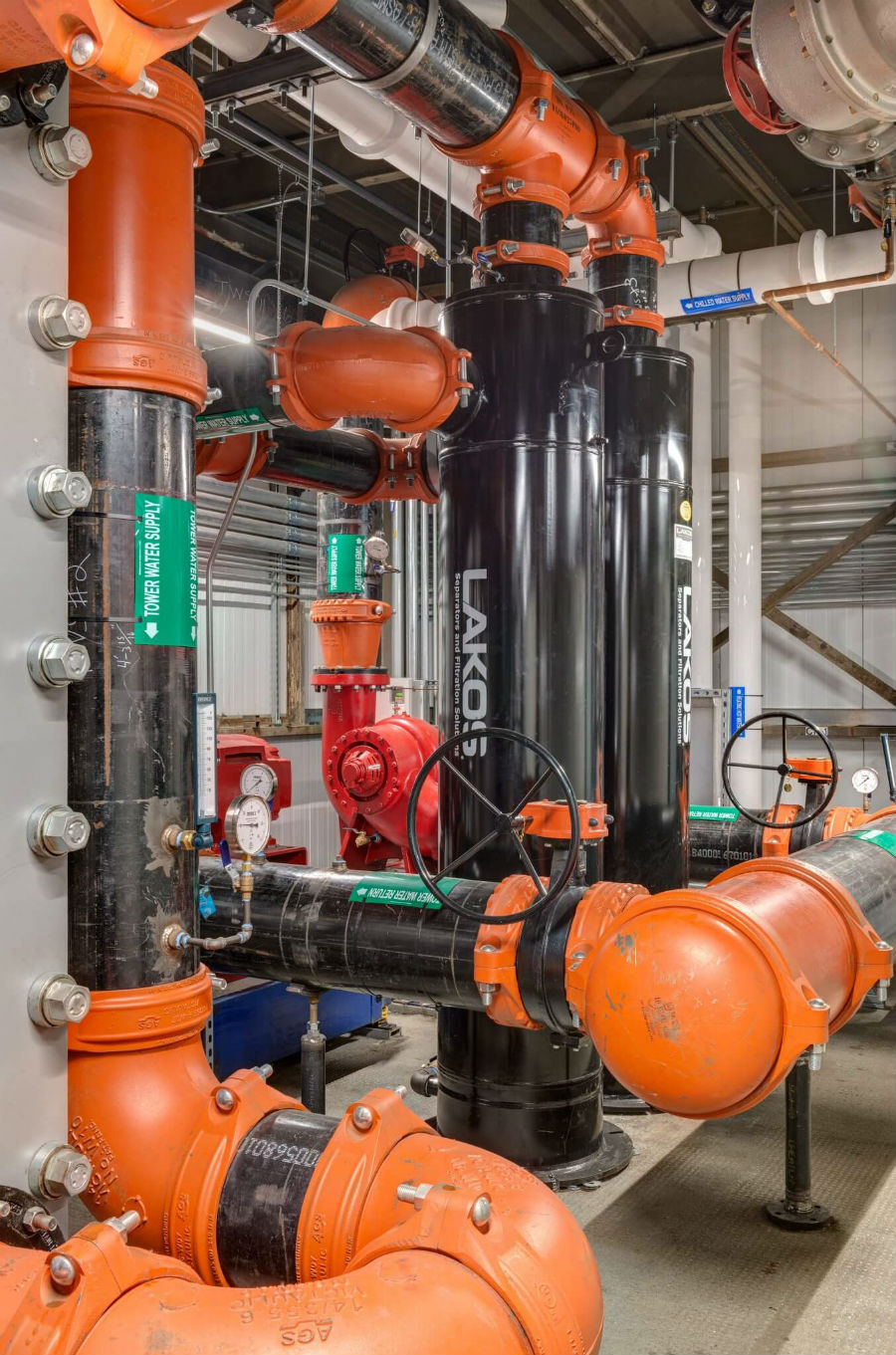 The crew had very limited space within the building to operate. The building's boiler system, mechanical spaces, and hydronics were located primarily on the uppermost floors, which did not have elevator access. So, when it came time to deliver the product, Victaulic's Construction Piping Services (CPS) division was a crucial component for success.
Time was of the essence. The streets surrounding the Detroit News Building were closed so a crane could transport materials to the higher floors. Thanks to Victaulic's project management and internal coordination through the CPS team's modeling, spool sheets, and bagging and tagging services, the duration of the street closure was reduced by three days, minimizing labor costs and scheduling delays.
Throughout the project, Western Mechanical encountered other challenges, including the one tenant that remained in place during the retrofit. Hundreds of people occupying one full floor with high ceilings and openings—and thus unique air distribution—made climate control a major challenge. The contractor was also tasked with providing uninterrupted air conditioning to that floor during the hot summer months, as well as bringing the new heating system online in time for the frigid Michigan winter.
For Western Mechanical, the tenant's presence required a two-pronged approach:
Phase one, from July 2015 to September 2015, involved swapping out and installing the new heating system, including five new air handling units, while leaving one of the current units in place to cool the occupied floor.
Phase two, from September 2015 to April 2016, consisted of installing the new water-cooled modular chiller system. The chiller heat was rejected to a closed loop condenser water system, which was cross-coupled via heat exchanger to the rooftop cross-flow cooling tower. This extra cooling loop, in addition to the variable primary flow distribution equipment, made the existing chiller room—which was a tight area to begin with—even tighter.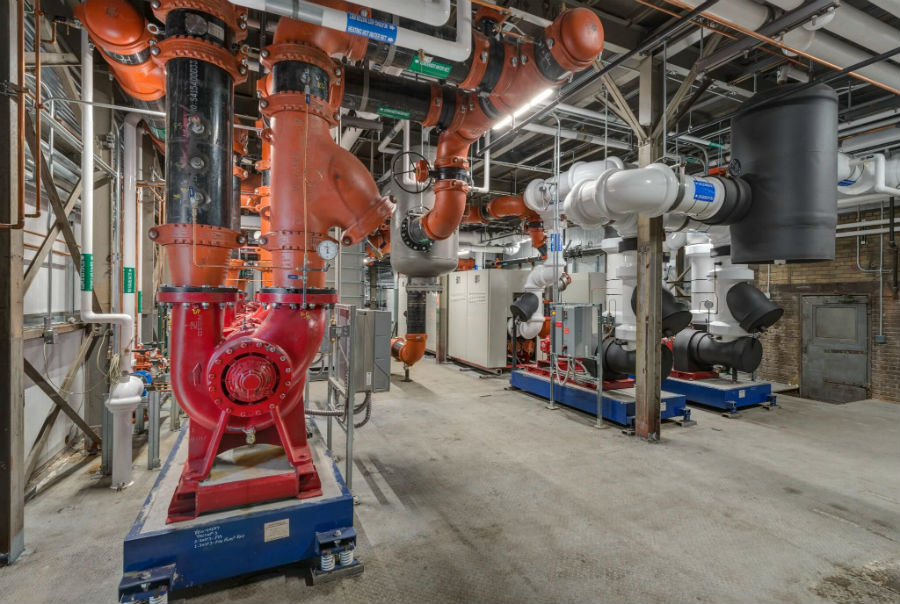 New Tech for Old Buildings
Antique buildings, such as the Detroit News Building, predate 3D modeling software, and usually the original blueprints are compromised by changes resulting from renovations. Victaulic made the decision to conduct a new scan and register the building's point cloud. Unlike manual measuring, the scan captures all surfaces without the need to move equipment already in place and avoids human error in manual measurements. The 3D scanning technology increases operational efficiency by supplying data files that can be easily uploaded into architectural software. While a manual field measure would have taken two people three days to measure everything by hand, this 3D scan took one day. The ability to incorporate a new 3D scan allowed building designers to conduct detailed planning and modeling, which helped streamline the schedule and keep labor costs in line.
Holistic Approach
By making this an all-Victaulic project and leveraging its suite of complementary solutions, the project timeline was substantially reduced and the project was completed on time and within budget. The business relationship was outstanding," added Orsi. "All parties involved in this retrofit project agree it would have never happened without Victaulic's solutions."
And just as Bedrock anticipated, the now-trendy Detroit News Building is attracting innovative, growth-oriented companies. Current tenants include an expanding California-based health care provider and an up-and-coming high-speed internet service provider.
For more information, visit www.victaulic.com. MCAA thanks Victaulic for being a major sponsor of MCAA 2017 and cosponsoring the Golf Tournament.