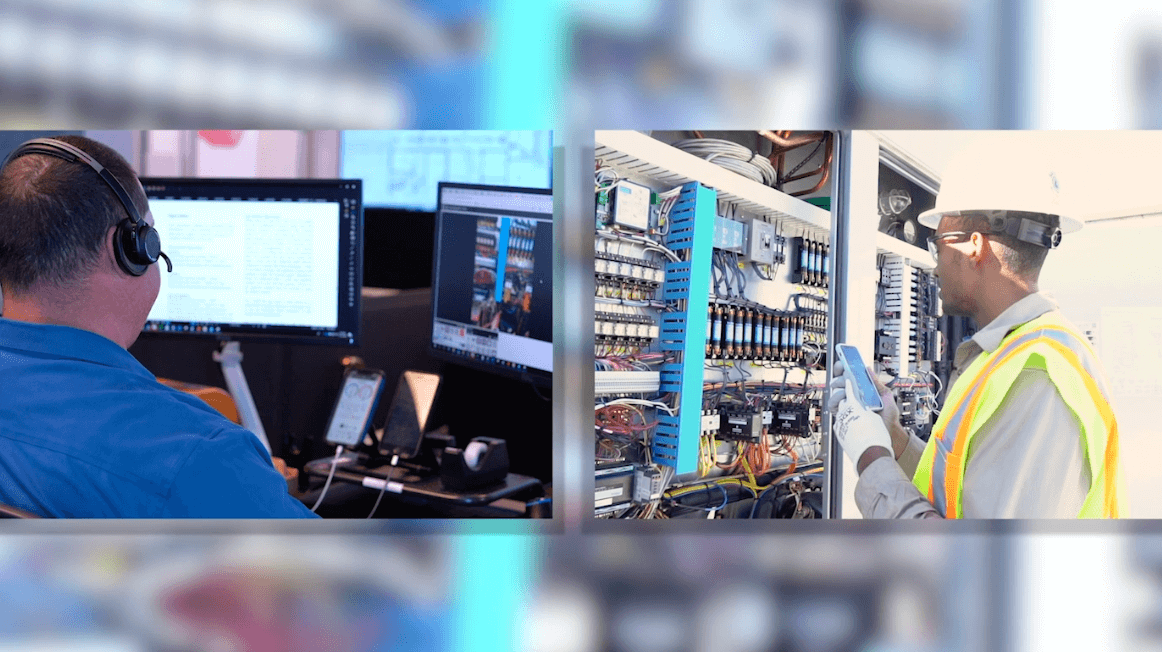 Facing a tight labor market, Warwick Mechanical Group turned to XOi for technology solutions that make it easy for less-seasoned technicians to get information and communicate with supervisors and customers quickly. Warwick's revenue reached around $115 million in 2021, and Ron Clark, vice president of Service, credits solutions like XOi with contributing to that success.
Warwick focuses on commercial and industrial projects—such as military, federal government, hospital, and educational facilities—throughout central Virginia and northeast North Carolina. Clark was tasked with turning the service division into a profitable part of the business. Immediately, he recognized that building a culture for best-in-class service was the way to grow their business. He applied his sales management experience to build relationships with technicians and develop processes to increase productivity and sales.
Support in the Field
Clark quickly learned how important it is to take care of his team out in the field. "If I want a tech to take care of a customer the way I want them to, I need to take care of them, too."
He reached out to XOi because Warwick did not have enough qualified technicians. "If the more-experienced techs are unavailable, the only option is to send a less-seasoned tech to assess the situation. They may make numerous calls back to the office, or a supervisor may be needed at the jobsite to facilitate the repair."
In late 2020, Warwick began using the XOi Vision solution to help bridge the skills and equipment knowledge gap. The software provides technicians with the tools needed to accurately perform service tasks and satisfy internal and external customers.
"Partnering with XOi not only improves our operational processes but enhances value by increasing the trust between our technicians and our customers," said Clark. If techs get stuck by a particular jobsite problem, the cloud-based app allows techs to communicate with a supervisor and show exactly what they are working on.
"The supervisor sends a link via the XOi app to the technician, who authorizes mobile app access to the supervisor," Clark explained. "Now, the supervisor can see exactly what that tech is seeing."
 To assist in onboarding and training, Warwick's service team assigns new technicians a few XOi videos to watch and recap what they have learned. "It's a good onboarding tool for the newer guys. It's hard finding a seasoned technician who knows what they are doing, so we need to develop our own. This process is our way of getting new techs up to speed much quicker," Clark noted.
Building Trust
XOi's powerful curb-to-curb technician enablement solution offers Warwick essential tools for maximizing customer value through industry-leading efficiency, accuracy, and accountability. Incorporating XOi's data-based visual documentation platform equips Warwick to deliver the top field service technician support and optimize customer deliverables.
"In our industry, trust is not where I think it should be," Clark said. "With XOi, a technician takes videos before, during, and after the repair or replacement. They can share a link with the customer, who can see that the work was done as the technician said. It builds trust much quicker, especially with newer customers."
Customers can also send live videos to Warwick to help explain their dilemma before a technician comes to their location. This helps the Warwick team diagnose issues faster, provide better quotes, and select the correct parts for each piece of equipment.
Clark credits the Service team's success to establishing new ways of working and having the right solutions to get the job done and build relationships with their customers.
Sales teams also use XOi to document and explain repairs to each customer via a shared link and get direct feedback to inform the installation and service teams. This level of detail and quality customer experience helps technicians stay transparent, educate customers, and increase return on investment.
For more information, visit xoi.io.