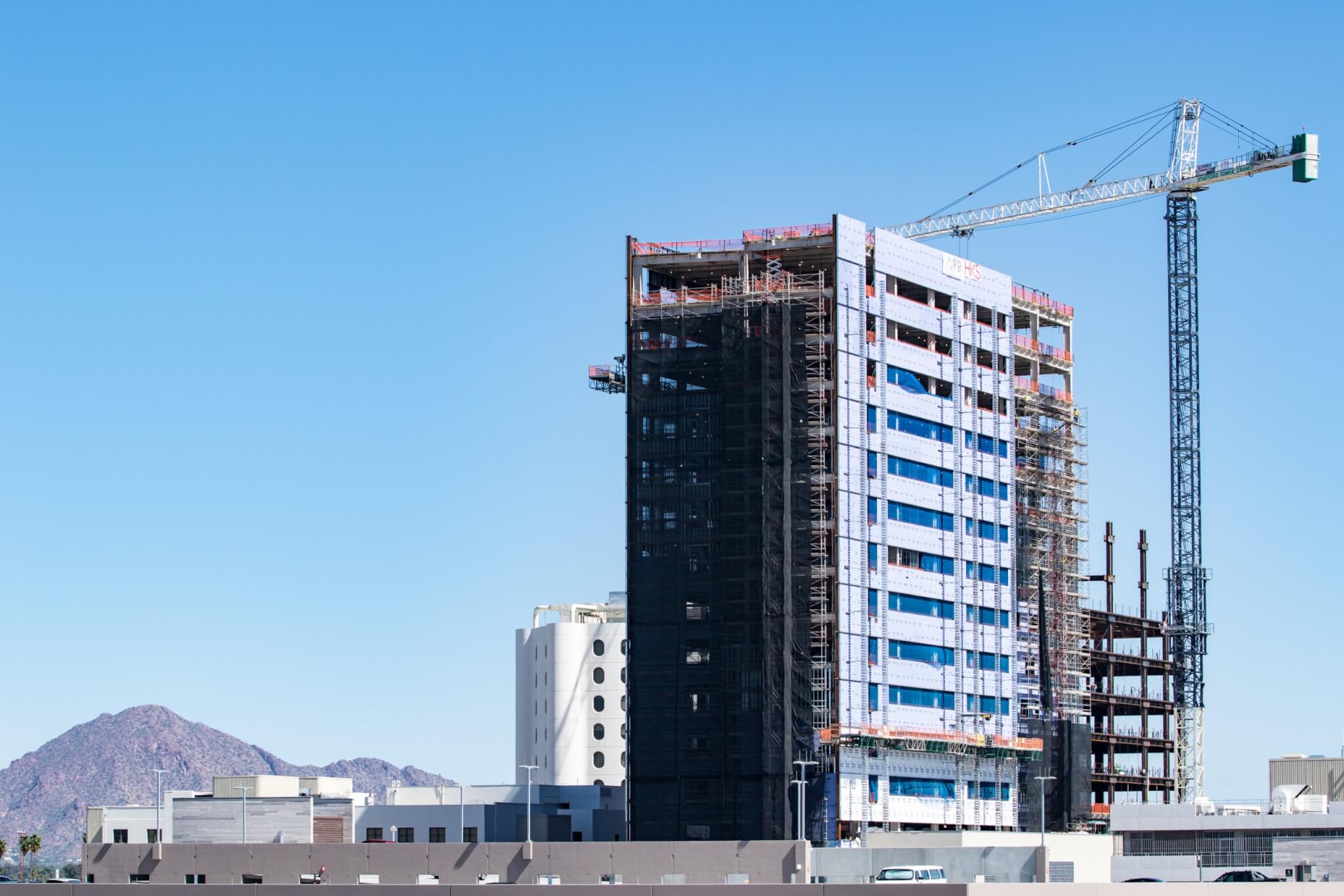 W.D. Manor Mechanical Contractors devised a better, safer dialysis box plumbing system, and now they are partnering with Whitehall Manufacturing, a division of Morris Group International, to manufacture and market the system. The W.D. Manor All-In-One Modular Dialysis Box by Whitehall® (model numbers 8193 and 8194) is easier and faster to install than traditional systems. Banner University Medical Center of Phoenix, AZ, installed the All-In-One Modular Dialysis Boxes in a major expansion project, saving hundreds of hours compared with traditional dialysis systems.
Combating Infections
Healthcare-associated infections are a top concern for hospitals. Patients undergoing dialysis treatment are of particular concern because they have weakened immune systems, so they are at higher risk for infection. They often require frequent hospitalizations and surgery, putting them in an environment where they might acquire an infection. Regrettably, the very tool used for treatment—dialysis—puts patients at risk of infection caused by water-borne pathogens.
Typically, a health care specialist uses a dialysis machine that requires cold, potable water at the unit itself. The process also entails that the wastewater connection is adequate to receive no less than 1.6 gallons per minute.
That machine connects to a dialysis service cabinet, commonly called a dialysis box, containing a hose bib and drain connection. Hidden from view is the backflow preventer and trap primer (required by code) and all the distribution piping that goes from the box up into the ceiling and back to a closet or utility room.
Traditional dialysis box plumbing designs often have long, dead legs of water stagnant in the pipe between the dialysis boxes, potentially traveling hundreds of feet from the utility closet. Certain jurisdictions allow the supply boxes to be linked downstream of one backflow preventer, increasing the risk of cross-contamination between dialysis supply boxes.
W.D. Manor designed a dialysis box plumbing system with the needs of health care facility owners, caregivers, designers, construction teams, and patient safety top of mind. The all-in-one dialysis box system has a point-of-use backflow preventer, eliminating any potential for cross-contamination.
"When you protect the source, you protect the patient," said Pete DeWitt, vice president and owner of W.D. Manor.
Expanding Reach
While contractors were thrilled with W.D. Manor's all-in-one system, the company knew it was not reaching as many people as it could. DeWitt explained, "We're a contractor who became a manufacturer by circumstance, because we had such a great product the customers and contractors wanted. But we didn't have a sales or marketing team, so engineers and contractors had to find us.
"We need to get the message out to engineers because our product has to be incorporated into the design. This is a specification and design-driven dialysis box," DeWitt noted. Joining forces with Whitehall Manufacturing, a division of Morris Group International, was just what W.D. Manor needed.
Whitehall Manufacturing President Kristin Kahle said, "Whitehall has been making dialysis boxes for decades, but we sat up and took notice when W.D. Manor released their all-inclusive units. Their boxes were the best dialysis units on the market." Kahle added, "They are better because they were designed by mechanical contractors with a deep knowledge of their market."
Not only does the W.D. Manor dialysis box help protect patients by protecting the water source at the point of connection, but it also has significant advantages for the installing plumber or mechanical contractor:
Easy to install, reducing installation labor hours and material costs
Pre-plumbed for speedy connections
Consolidates all the required components in one convenient, self-contained, stainless steel box
No need for a designated room to house the backflow preventer
Eliminates excess distribution piping and associated hangers in crowded wall and ceiling spaces, making much-needed room for other systems and eliminating unnecessary building information modeling coordination
Self-contained unit reduces the number of connections, thus reducing potential mistakes in the process
Point-of-use backflow preventer minimizes liability and protects patients when they are most vulnerable
Real-World Results
Recently, Banner University Medical Center planned a 17-story hospital expansion. The project had four levels with 22 patient beds each that included dialysis supply connections in each room. By changing the plumbing design to use the all-in-one dialysis boxes, the medical center eliminated the excess piping and all the labor and material that goes with a conventional plumbing design for dialysis service. The W.D. Manor dialysis box by Whitehall yielded considerable savings to the project by reducing material and labor costs.
"A traditional stick-built system would have required more than 840 labor hours plus additional material at an estimated cost of $128,000 per floor at the time of this project. Instead, we were able to get the job done in just 300 labor hours (a 64% reduction) for $89,000 (a 30% savings)," said DeWitt.
"The hanger installation labor on an overhead system can be 40 to 60 percent of your labor, so our box becomes a big labor saver for the installing contractors," DeWitt continued. "The W.D. Manor box system is a plug-and-play unit. You take it out of the box, mount the unit to the framing, you make one connection on the supply and one connection on the drain, and you walk away."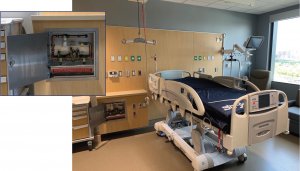 Creative Applications
The partnership with Whitehall Manufacturing gives W.D. Manor the marketing expertise they need to get their box into more hands and the precision manufacturing power to ensure the boxes are built to last and perform exceptionally well. DeWitt noted, "Whitehall brings with them their relationships with health care organizations and the health care design community."
Kahle is satisfied with how well the partnership is working. "Word is getting out, and engineers are embracing the box. Of course, engineers being engineers, they've impressed us with their creative problem solving and uncovering other ingenious uses for the dialysis box in situations where cross-contamination could be a problem."
Engineers have added the W.D. Manor box system to a surgical waste management system for operating rooms, sterilizer hook-ups, laboratory spaces, and birthing tubs. They are also finding creative uses outside of health care applications, such as using them with ice machines and soda fountains.
With 28 divisions spanning commercial construction markets from health care to correctional to fire safety, Morris Group International has a broad range of skills, expertise, and capabilities to help mechanical engineers do their jobs effectively and efficiently. They also recognize an exceptional product when they see one.
"We are a company that grows. We grow by enhancing our brands. We drive our business with new products, engineering, and uniqueness. If there are no new products, we suffer in the future," said Donald E. Morris, CEO of Morris Group International.
For more information, visit www.morrisgroup.co/home.
The most comprehensive study to date from the U.S. Centers for Disease and Control and Prevention (CDC) found an estimated 687,000 healthcare-associated infections (HAIs) in U.S. acute care hospitals in 2015 (https://www.cdc.gov/hai/data/portal/index.html). Furthermore, 72,000 hospital patients with HAIs died during their hospitalizations. Since then, CDC has been tracking specific types of infections. While the overall HAI numbers have gone down quite significantly in certain categories, infection remains the second leading cause of death among hemodialysis patients.