By installing Procore software, Monterey Mechanical Co. was finally able to offer mobile information access to everyone on its team. The efficiencies gained work out to a savings of one day a week of work per employee. Monterey Mechanical credits Procore with helping them complete projects early, as in the case of a Brentwood, CA, water treatment plant, and under budget, as with a San Francisco wastewater treatment facility. 
Monterey Mechanical had a software solution to manage projects, but it did not offer mobile functionality in the field. "Only the project manager or project engineer had access to the information. The field people didn't have access," recalled Division Manager Ed Moore. Moore also noted that the system often crashed. Plus, employees stored documents on their own devices which made collaboration difficult. Moore further explained, "Project managers used their own forms and systems. It was really disjointed. Everybody had their own stuff and it wasn't shared." 
A construction manager that Monterey Mechanical worked with recommended Procore, and they implemented it soon after. Procore offered a centralized platform that was accessible to all collaborators—from anywhere. All the project information is now consolidated into one platform. "Procore gave our field team access to information," said Moore. "Everything that used to be in a file cabinet is now accessible with a couple of clicks."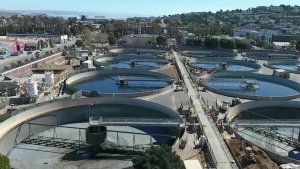 Not only did field teams have access to important project information, so too did executives, accounting teams, and other project stakeholders—all in one place. They could easily view, update, and share information, regardless of their location. "The president of our company can get access to information, and so can a foreman out in the field. They can both see submittals, RFIs [requests for information], and document photos," said Moore. 
More importantly, the system was easy for teams to adopt. "The field teams aren't really used to technology, so we were worried they might struggle with it—but that wasn't the case at all. When we made it available to them, they latched onto it and ran with it," Moore noted. That ease of use helps Monterey Mechanical attract and retain top talent. 
"We're a 77-year-old company, but we like to think we're on the leading edge of what's going on. When people hear that we're using Procore and we're doing different things with construction technology, they get excited about possibly coming to work for us," said Moore. "Procore offers their platform to schools, so students are using it now too. It's great for when we're recruiting and they hear we use it," he added. 
Moore said that with a centralized system, Monterey Mechanical is able to maintain consistent processes. "It's exciting to see how our new talented employees are developing and how Procore helps us with that. With Procore, it's easy to show them what our standard procedures are." 
In doing so, Monterey Mechanical not only ensures its success now but also sets itself up to continue its longstanding legacy into the future. "I enjoy seeing these new talented people stepping into important roles in our company," said Moore. "I can see us being able to turn the reins over to them, hopefully, in the future." 
See Procore's ebook, 7 Strategies for Hiring and Keeping Talent During the Labor Shortage: https://www.procore.com/ebooks/7-strategies-for-hiring-and-keeping-talent-during-the-labor-shortage 
Take Procore's webinar, How Technology Attracts New Talent to the Construction Industry: https://www.procore.com/webinars/how-technology-attracts-new-talent-to-the-construction-industry  
For more information, visit www.procore.com.