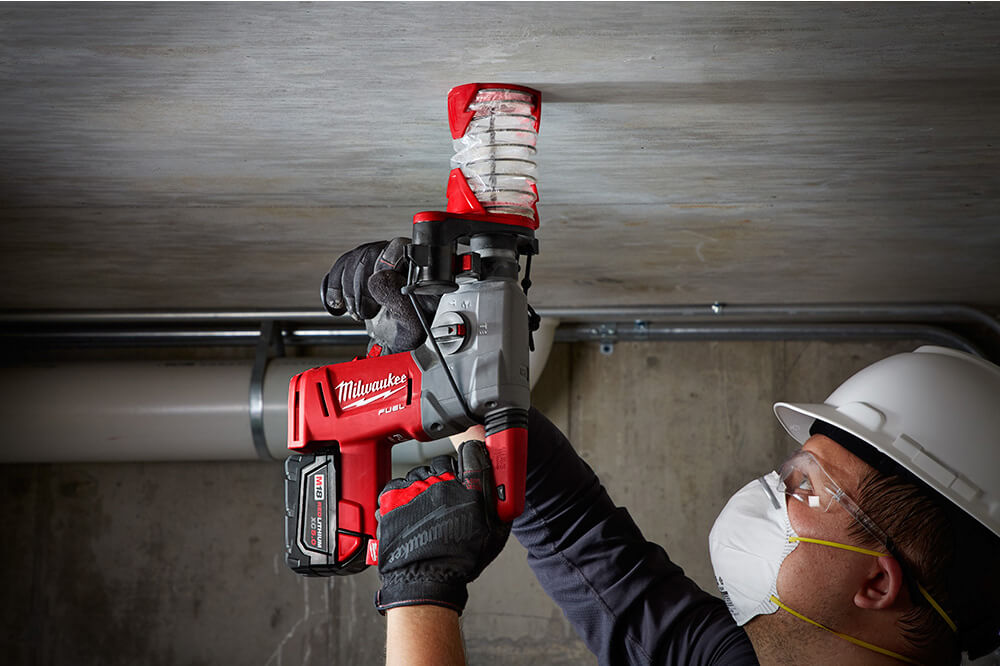 To meet new, stricter Occupational Health & Safety Administration (OSHA) standards for how much silica dust workers could inhale, McGilvray Mechanical partnered with MILWAUKEE TOOL to implement productivity-focused dust collection solutions. "At a time when many manufacturers were still trying to figure out how to address this standard, the MILWAUKEE team was very knowledgeable with regard to the new requirements and were able to apply their knowledge of our business to their offered solution," said Kurt Lewis, director of operations at McGilvray.
For McGilvray, the OSHA standard on silica dust is not just a legal priority—it is a moral one. "We're not doing this simply because its expected of us now," said Lewis. "We're doing this because it's right."
New Standards
McGilvray Mechanical, based in Pompano Beach, FL, has been a leading provider of commercial mechanical HVAC services in southern Florida for more than 60 years. McGilvray—along with 676,000 other employers nationwide—faced stricter standards for dust management beginning September 23, 2017.
OSHA sought to bring worker protections to the forefront with its construction standard on respirable crystalline silica, 29 CFR § 1926.1153. Silica is found in materials like concrete, tile, rock, stone, and brick. Exposure to silica dust can be a major cause of lung cancer, silicosis, chronic obstructive pulmonary disease, and kidney disease.
OSHA has spent the past year ensuring that the final rule is followed, even making room for "good faith" efforts by employers if they show that they are on track toward compliance. However, many construction companies have faced steep fines. In the first six months after the standard went into effect, OSHA found 117 violations, 80 percent of which were considered "serious."
Workforce Impact
While the cost associated with arming workers with the tools they need to be compliant has often been steep, companies like McGilvray understand that the long-term protection is priceless. As soon as OSHA announced the standard in 2016, McGilvray began making sure they met the best interests of their workers.
"Because we have a workforce of more than 65 doing a wide range of commercial mechanical work, along with the implementation our new retrofit service division, we knew the recently implemented standard would impact our workforce in their daily activities, so we spent a significant amount of time making sure we did it right," said Lewis.
The company performed numerous trainings and assessments to ensure employees were informed of the hazards associated with respirable silica, and leadership educated themselves on the specific tasks in the workplace that could result in exposure and how to implement compliance methods that protect employees.
"It was a comprehensive undertaking which did not take away from the most important goal of keeping our greatest resource—our employees—safe," said Lewis.
Partners in Compliance
Key to all of this was making compliance as simple as possible by partnering with MILWAUKEE TOOL, the global leader in heavy-duty jobsite solutions for the construction trades. Its productivity-focused dust collection solutions help make compliance simple for companies and their workers, so they can stay focused on their work.
"I simply told them what we needed, and they met this need by outfitting our team with solutions that made compliance easy," said Lewis. "Throughout the entire process they offered the consultation, training, and support to successfully achieve our operational staff safety goals."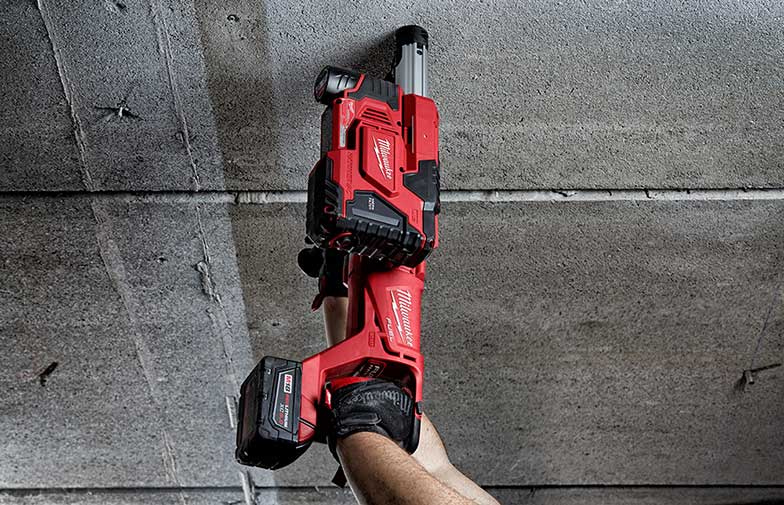 Seamless Transition
McGilvray made their compliance seamless by using MILWAUKEE's HAMMERVAC™ Dedicated Dust Extractors in conjunction with their current M18 FUEL™ 1-1/8″ SDS Plus Rotary Hammers. These extractors are compliant with OSHA Table 1 and use the same replaceable certified HEPA filter as other HAMMERVACS, which filter 99.97 percent of all particles greater than 0.3 micrometers. Making the transition even easier, these tools feature an inline, dedicated design engineered to directly connect to and be powered by the tool, and they are fully compatible with the wide range of M18™ tools the McGilvray team already uses in their work.
McGilvray was also introduced to MILWAUKEE's new DUST TRAP™ Drilling Shroud—the first OSHA compliance solution that meets objective data requirements without the use of a vacuum. This universal accessory gave the McGilvray team the flexibility to remain compliant even when not using the HAMMERVACS.
"With the availability of these tools, which eased our implementation transition, we gained peace of mind that our employees weren't being exposed to dust during our critical drilling applications, while allowing us to provide a safer work environment and leading compliance in south Florida," stated Lewis.
For more information, visit www.milwaukeetool.com. MCAA thanks MILWAUKEE TOOL for being a benefactor of MCAA19, sponsoring the Tuesday night reception, and co-sponsoring the dessert party.