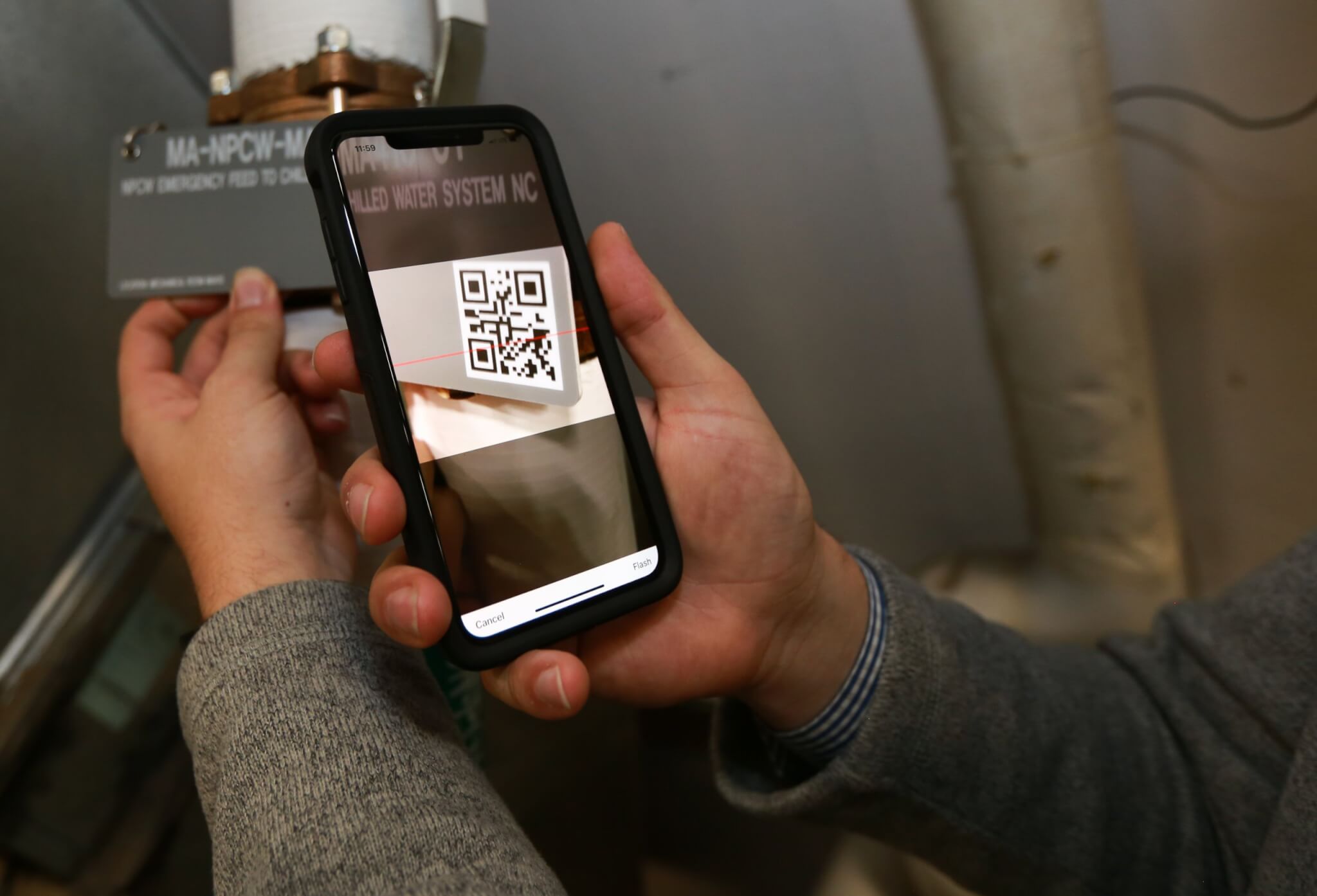 AIM Mobile Technology and Field Implementation Services from Marking Services Inc. (MSI)  allow Boston Children's Hospital (BCH) to keep track of documents for thousands of facility assets—which not only helps them comply with rigorous requirements for health care institutions but also saved money by ensuring easy access to warranty information for a failing piece of equipment. The move from paper to digital helps the hospital provide care that aligns with best practices. 
The BCH maintenance and engineering teams recognized that their paper tracking system was not efficient. It was also difficult to use during audits by The Joint Commission, which subjects hospitals to regular reviews to maintain their accreditation. With limited resources to ensure that critical documents were available on demand and that all assets were identified and inventoried on an ongoing basis, BCH turned to MSI.  
MSI partnered with BCH to implement AIM Mobile Technology and Field Implementation Services to label all facility assets accurately with a scannable QR-coded tag. Once tagged, assets can be scanned with a mobile device, providing users with critical asset documents instantly on location in the field. This service is proving invaluable to BCH, as they can pull up maintenance records, manuals, warranty information, drawings, work orders, inspection reports, and more simply by scanning the equipment tag. Not only does this service improve operational efficiency, it also adds confidence that the system is compliant in the event of an audit.  
BCH is especially satisfied with how AIM Services helps them serve their patients. BCH Director of Engineering Paul Williams said, "The most important element of our operations is the regulatory requirements BCH must follow, which focus on industry best practices and safe operations for our patients, which directly impact our patients' care. MSI's AIM Mobile Technology and Field Services provided the necessary tools for our operation's team to consistently maintain and operate equipment in the most efficient and effective manner."  
For the project, MSI did a complete field survey to locate, identify, and tag all assets. The AIM Services team then mined data from the proper documents and uploaded the documents to the cloud-based information management application, which can be accessed 24/7 from a mobile device or desktop computer.  
AIM Services provides BCH with confidence that all its asset documents are stored correctly, both during construction and after commissioning in daily operations. Everyone, from facility managers to contractors, now has a secure portal to access information that will save time and money and ensure that BCH is operating at peak efficiency to provide the best care possible for patients.  
For more information, visit www.markserv.com.