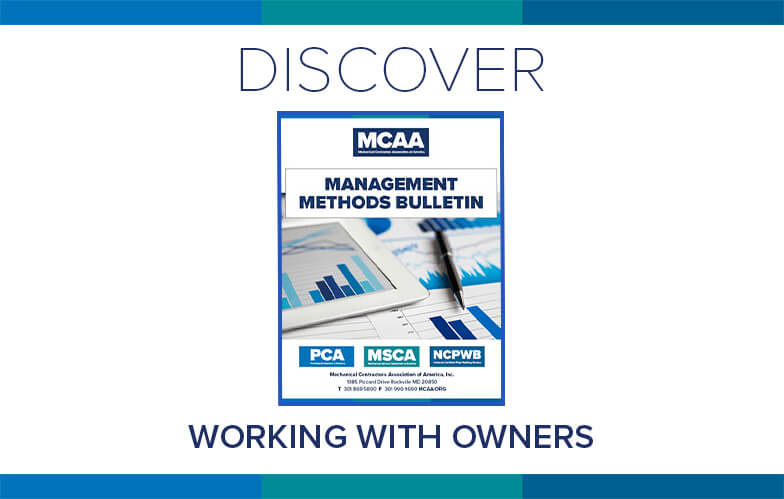 Mechanical contractors that work cooperatively with owners, design teams, suppliers and subcontractors tend to have more successful and cost advantageous projects. MCAA's Working with Owners provides information to assist you in doing just that by developing guidelines for an effective and cooperative work environment, establishing responsibilities up front, and scheduling regular meetings to discuss progress. It's just one of MCAA's educational resources that are free to MCAA members as a benefit of membership.
The bulletin covers:
Potential advantages and pitfalls of working with an owner
What to do before the contract is signed
What to do after the contract is signed
Proactively managing the relationship with the owner during construction
The owner's general responsibilities
What to do after construction
You might also be interested in the bulletin on Listening to Our Customers for tips on managing the owner relationship.
For a full list of available Management Methods Bulletins, visit the Management Methods Bulletins page.
Have Questions or Need Personal Assistance?
Contact MCAA's Frank Wall.
Related Articles